For decades, Saudi Aramco has maintained control of the kingdom's oil supply. The state-owned behemoth – in fact, the largest energy company in the world –is worth an estimated "trillions of dollars," according to officials speaking to the Economist.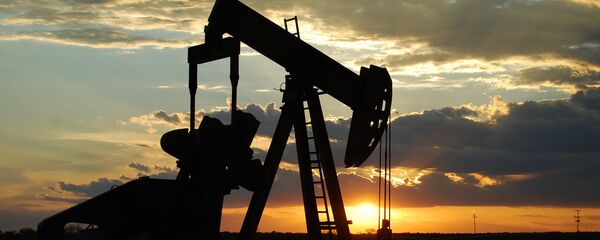 6 January 2016, 15:31 GMT
It is, unequivocally, the principle source of the Gulf nation's wealth.
But according to the Economist, Saudi Arabia's deputy crown prince, Muhammad bin Salman, has indicated that the government may sell off shares in Aramco for the first time in the company's existence.
While the decision is far from final, Prince Salman says he has held two high-profile meetings recently to discuss the matter and that they are already floating the idea by potential investors. He added that he is "enthusiastic" about the idea.
Riyadh has no intention of surrendering control of the company, and would only begin by selling around 5%. That percentage could increase over time, though not by much, according to officials.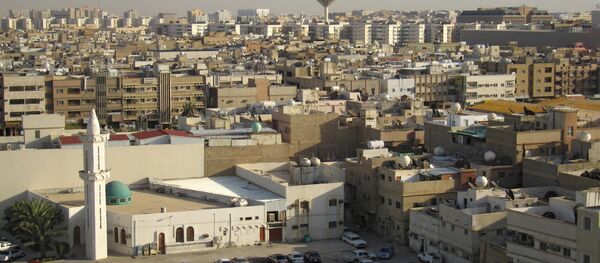 6 January 2016, 15:48 GMT
The timing of the decision is hard to ignore, given Riyadh's well-documented financial troubles as it continues to conduct an aggressive bombing campaign in Yemen. While Prince Muhammad told the Economist that the decision is meant to help the country's recently-burgeoning stock market and increase transparency to help stamp out any potential corruption, the true answer could be much simpler: a cash-strapped Riyadh needs the money.
While 5% may not sound like much, the sheer size of Aramco means that even a small public offering could bring in a sizeable sum. As Business Insider points out, "Five percent of, say, $1.5 trillion is still $75 billion."
This also follows a recent pattern of Riyadh's penny-pinching. Last month, the kingdom unveiled a new budget which shows substantial cuts to welfare programs. It also plans to raise taxes, as well as domestic prices on gasoline, kerosene, water, and electricity.
Saudi Arabia also needs to find funding without raising oil prices in foreign markets. As international sanctions are gradually lifted from Iran following last year's nuclear accord, Riyadh is desperate to keep oil-dependent Tehran from becoming a regional rival.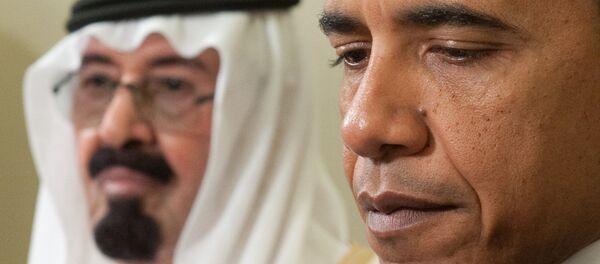 7 January 2016, 18:28 GMT
But global oil prices may be beyond the kingdom's control, anyway. Whether Riyadh likes it or not, Iran will soon be competing, forcing more crude into an already bloated market, and likely drive down oil prices even further.
Taking Aramco public may be a relatively safe way to earn some quick cash, but offering shares doesn't necessarily mean that buyers will be interested. The company's lack of transparency could be a major cause of concern for foreign investors.
As the Economist points out, Aramco does not report revenues. It owns a fleet of jets and a string of football stadiums, items that may not be entirely on the books. The oil company also operates a number of other non-oil development projects on behalf of the Saudi government, including a large hospital system. These complications could be unappealing for investors.
Still, with no sign of the Saudi-led campaign in Yemen dwindling, Riyadh may be out of options.