WASHINGTON (Sputnik) — Kurbanov, who was arrested in May 2013 and convicted in August 2015, will also have to spend three years on supervised release and pay a fine of $250,000, according to the Justice Department. He will be deported to Uzbekistan at the end of his prison sentence.
"Fazliddin Kurbanov was sentenced for conspiring and attempting to provide material support to the Islamic Movement of Uzbekistan and procuring bomb-making materials in the interest of executing a terrorist attack on American soil," Carlin said on Thursday.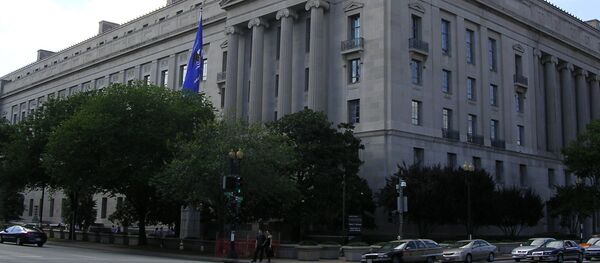 14 August 2015, 22:50 GMT
In the period between 2012 and 2013, Kurbanov lived in Boise, Idaho. He expressed his animosity toward the United States in online conversations with a designated terrorist organization the Islamic Movement of Uzbekistan, according to the press release.
Kurbanov also disclosed his intention to build a bomb and attack military bases in Idaho and Texas, the release added. FBI agents found bomb-making components in Kurbanov's apartment during raids in 2012 and 2013.