TOKYO (Sputnik) – The video, released late on Friday, shows North Korean leader Kim Jong-un watching the missile eject from underwater, going up vertically into the air. In another shot, the missile is shown from a distance, cutting through the clouds.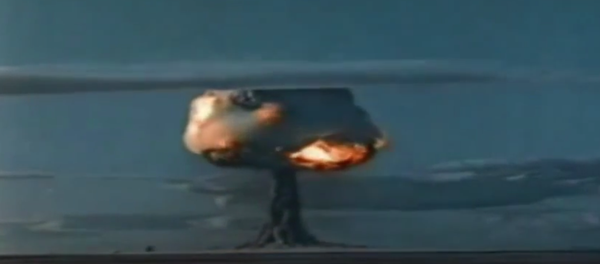 8 January 2016, 21:34 GMT
The footage is not dated, but the reporter says the launch was conducted in December.
According to US officials, cited by The Washington Free Beacon on Friday, the test was conducted near Sinpo, a port city located on the North Korean coast of the Sea of Japan.
South Korean media reported that the North is only in the missile ejection testing stage and that the Friday video is a compilation of various tests, not a demonstration of a full successful SLBM launch.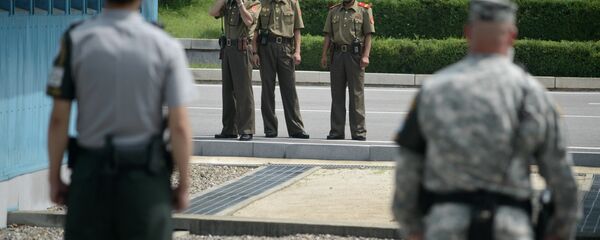 8 January 2016, 16:04 GMT
In May 2015, North Korean state media reported that Pyongyang had carried out a successful test of a ballistic missile launch from a submarine. The May video footage showed the missile going up from underwater at a 45-degree angle.
South Korean officials then said that North Korea could develop a ballistic missile submarine in two to three years, adding that the photos showing the May missile launch looked authentic.
In November, North Korea carried out another SLBM test that was unsuccessful and caused significant damage to the missile-firing submarine.
On Wednesday, Pyongyang claimed it had carried out its first hydrogen bomb test.