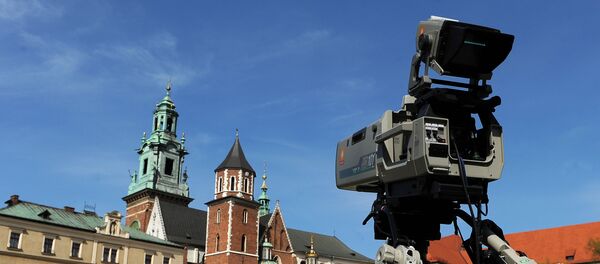 8 January 2016, 20:16 GMT
MOSCOW (Sputnik) — Over 20,000 people took to streets on Saturday in a protest against a new law that would reportedly restrict the freedom of media in the country, local media said.
The measure signed into law January 7 gives the treasury minister powers to appoint executives in charge of public television and radio, and dismisses the broadcasters' current management. The bill was signed despite widespread opposition from EU leaders and press freedom defenders.
The protests are held in 19 Polish cities, as well as in Prague, London and Stockholm, the Gazeta Wyborcza newspaper reported. The rallies in Poland were organized by the Committee for the Defense of Democracy non-governmental organization.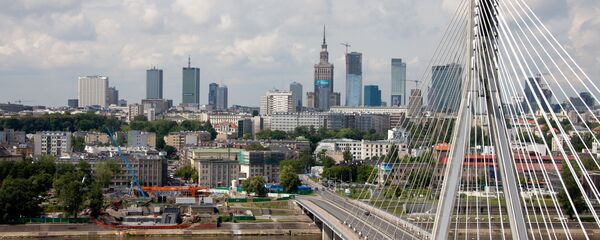 7 January 2016, 13:22 GMT
Poland's conservative Law and Justice (PiS) party won October elections after being out of power for nearly a decade. It ran on a platform promising higher wages and appealing to traditional Catholic values. In late December, the government introduced a set of measures strengthening its control over the domestic media. The bill aimed to establish a national media system.
The International Federation of Journalists and its seven partner organizations with the Council of Europe (CoE) on its Online Platform for the promotion of journalism and the safety of journalists have lodged a protest to CoE Secretary General Thorbjorn Jagland over the new law.