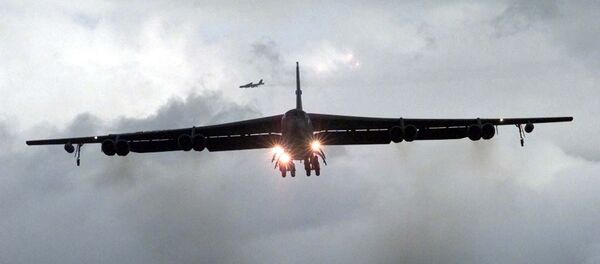 10 January 2016, 03:45 GMT
MOSCOW (Sputnik)
–
On Wednesday, Pyongyang claimed it had carried out its first hydrogen bomb test. The international community has condemned the test as provocative and undermining stability in the region.
"The DPRK's H-bomb test… is a self-defensive step for reliably defending the peace on the Korean Peninsula and the regional security from the danger of nuclear war caused by the US-led imperialists," Kim told the Ministry of People's Armed Forces said, as quoted by the state-run Korean Central News Agency.
The North Korean leader added that the alleged test was the country's legitimate right as a sovereign state and a fair move that "nobody can criticize."
North Korea declared itself a nuclear power in 2005 and conducted nuclear tests in 2006, 2009 and 2013, having earlier withdrawn from the Nuclear Non-Proliferation Treaty. The UN resolutions 1718 and 1814 urge Pyongyang to refrain from nuclear tests and reengage in talks on the denuclearization of the Korean peninsula.