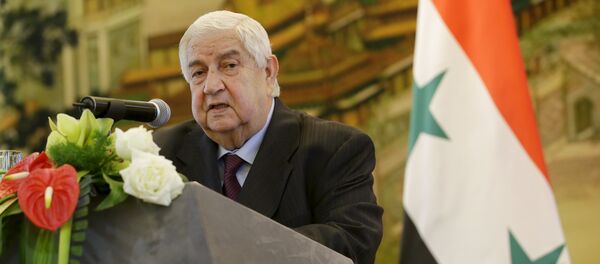 9 January 2016, 14:29 GMT
The Syrian army and allied forces have made significant gains against Daesh (ISIL/ISIS) terrorists in Homs province,
Iran's Fars news reported on Saturday
.
Government forces carried out several offensives on Daesh positions in the province, shelling and storming their strongholds.
They attacked the terrorists in the al-Dowah region west of Palmyra, and close to the towns of Tir Ma'ala, Quaryatayn (south of Homs), Talbiseh (north of Homs) and near the village of Maksar al-Hassaan in the east of the province. The army reported a heavy death toll among the terrorists.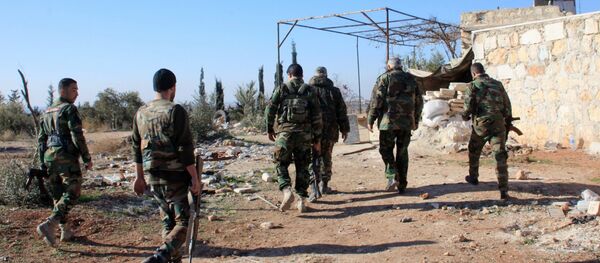 9 January 2016, 05:50 GMT
"Scores of the ISIL militants were killed and wounded in the Syrian pro-government forces' operation in Rajm al-Qasr, Jubb al-Jarrah, Mishirfeh al-Janoubiyeh hill and Tuloul al-Soud in the Southeastern part of the province," military sources told Fars.
"The Syrian pro-government forces also raided al-Nusra Front's defense lines in Hosh Hajo and al-Saan al-Aswad villages 20 km North of Homs city, inflicting heavy losses on Takfiri terrorists and destroying their bases along with the weapons and munitions inside them."