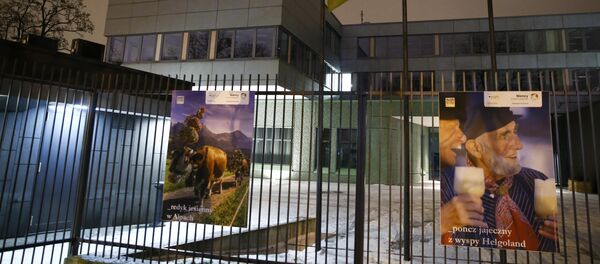 11 January 2016, 14:02 GMT
BRUSSELS (Sputnik) — The College of European Commissioners is set to discuss on Wednesday further measures with regard to newly adopted laws in Poland, which have led to concerns over the country's violation of EU legal principles, European Commission spokesman Margaritis Schinas said Monday.
"The [EU] commissioners will hold an orientation debate on the situation in Poland and EU rule of law framework. This discussion should serve as a basis to proceed with a deeper assessment of the situation in a constructive dialogue with the Polish authorities," Schinas said at a press briefing.
According to Schinas, the debate will take place during the first College meeting on Wednesday.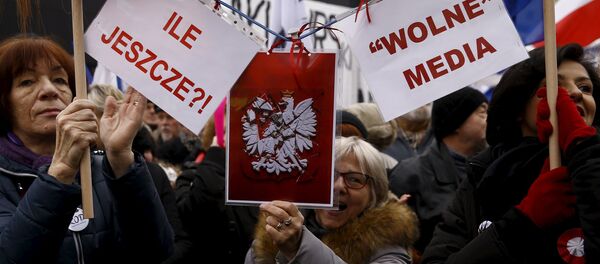 11 January 2016, 13:09 GMT
On December 28, Poland's President Andrzej Duda enacted a controversial reform stipulating that 13 out of the country's 15 constitutional tribunal judges must be present at the most important court cases instead of the current nine. A two-thirds majority has been made a requirement for a ruling to stand. The reform will enable the ruling Law and Justice Party to influence the tribunal's decisions through five judges appointed by the government in November, according to critics.
On Thursday, Duda signed a new decree giving his government power to appoint the heads of public television and radio, triggering widespread opposition from EU leaders and freedom of press advocates, as well as mass protests in 19 Polish cities, Prague, London and Stockholm.
The European Parliament is due to hold a plenary session on Poland's controversial reforms on January 19.