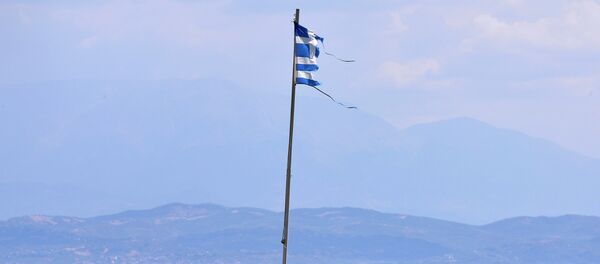 4 December 2015, 01:12 GMT
ATHENS (Sputnik)
–
Kyriakos Mitsotakis, a member of a prominent Greek political family, has become a new leader of Greece's main opposition party New Democracy as a result of a ballot in the country.
"Active citizens, people from all over Greece, the 400,000 members of our faction…gave me a mandate…Their mandate is clear: to gather together in creative renewal and enlargement to make New Democracy the major center-right party," Mitsotakis said in a statement.
According to the statement, Mitsotakis pledged that his party would "give a reliable alternative governance solution" in Greece.
His father, former Prime Minister Konstantinos Mitsotakis, has expressed hope that the newly elected leader of Greece's opposition would become the prime minister.
Mitsotakis called on all center-right party supporters to unite "against populism of the incompetent government" led by Prime Minister Alexis Tsipras.
According to media reports, Tsipras has already congratulated Mitsotakis on the victory, and they have scheduled a meeting for this week.