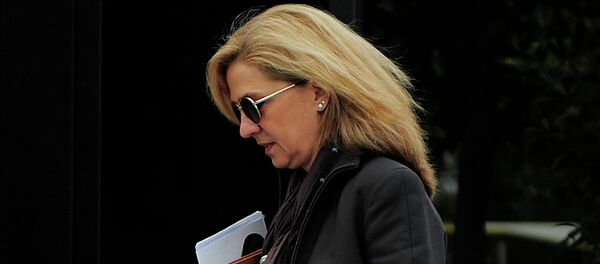 MADRID (Sputnik) — A lawyer for King of Spain Felipe VI's sister, Infanta Cristina Jesus Maria Silva, and prosecutor Pedro Horrach on Monday asked the court to clear her of all charges in a tax offense case.
Earlier in the day, she arrived in a court in Mallorca to face tax evasion charges, the first time a member of the Spanish royal family has been arraigned in court. She is being sued together with 17 other suspects, including her husband, Inaki Urdangarin.
Cristina's defense rests on the so-called Botin doctrine, which states that if a case is brought by popular action and not by the state the defendant does not have to stand trial. The case against the royal family member was brought by the Manos Limpias (Clean Hands) public association.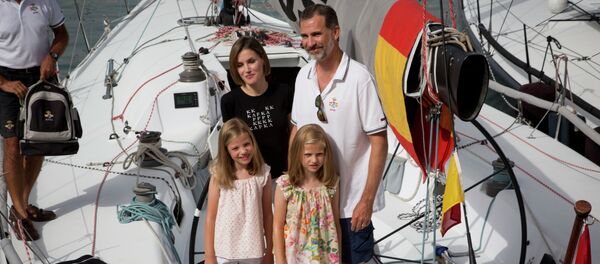 28 August 2015, 16:00 GMT
Horrach expressed to the court his opposition to the charges against the princess.
Cristina is suspected of involvement in fraudulent activities carried out by Urdangain, who was accused of embezzling $7.3 million in public funds from the non-profit Noos Institute through a company owned by the royal couple.
Both have denied any wrongdoing. Infanta Cristina tried to avoid the charges by taking out a $700,000 public liability bond.