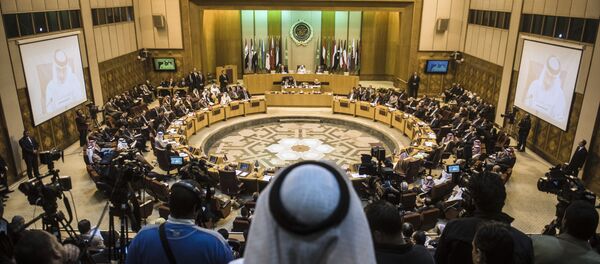 10 January 2016, 16:09 GMT
Iran will not allow Saudi Arabia to adversely affect its efforts to resolve the Syrian crisis, Iran's Foreign Minister Javad Zarif told United Nations Special Envoy for Syria Staffan de Mistura on Saturday.
"What we are witnessing in the arena of regional developments is Saudi Arabia's agitating approach," Zarif told Mistura at a meeting in Tehran, as reported by PressTV.
"Saudi Arabia intends to leave a negative impact on Syria's crisis through its escalating actions," said Zarif.
"We will not allow Saudi Arabia's tension-generating approaches to leave a negative impact on the resolution of the Syria crisis."
Zarif made his comments amid a sharp rift in relations between Iran and Saudi Arabia in recent weeks, following Riyadh's decision to execute Saudi Shia cleric Sheikh Nimr al-Nimr as well as 46 other prisoners on New Year's Day.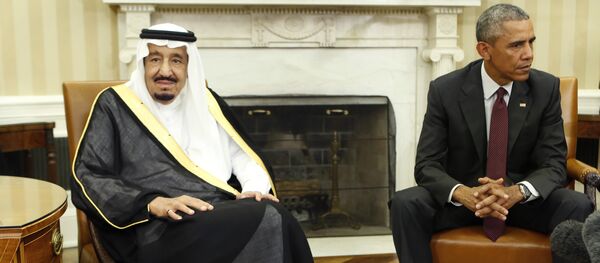 9 January 2016, 11:47 GMT
Al-Nimr was a vocal critic of the Saudi government, who had called for non-violent resistance against the regime and pressed for reform including free elections and respect for the rights of the Shia minority in Saudi Arabia. His execution led to protests in Saudi Arabia as well as in Iran, Bahrain and other neighboring countries. Hundreds of demonstrators also gathered outside Saudi embassies worldwide to protest.
In Iran, when thousands of Iranians took to the streets of Tehran and other cities to demonstrate against the execution, some attacked the Saudi Embassy and consulate, leading to the arrest of around 60 individuals by the Iranian authorities.
Saudi Arabia, followed by its allies Bahrain, Sudan and the UAE, then announced the severing of diplomatic relations with Tehran. On January 4, Iran's Foreign Ministry Spokesman Hossein Jaberi Ansari described Saudi Arabia's move as part of efforts to divert attention from its domestic problems.
"It seems that Saudi Arabia considers not only its interest, [but also] its survival [at stake] in the continuation of tensions and conflicts and is trying to settle its domestic problems through blame games," said the spokesman.
On Sunday, Foreign Minister Zarif reiterated Tehran's determination to counter Saudi Arabia's interference in the affairs of the region, and referred to Syria and Yemen specifically.
He pointed out that Riyadh's actions have not only destabilized the Middle East, but also Europe by way of the resulting migration crisis, which he said was directly due to Saudi-backed religious extremism.
Iran refuses to allow Saudi Arabia to "exacerbate the problems facing the people of Syria, Yemen, and Europe, which have been compounded as a result of the downtrodden Syrians' migration to the continent," said Zarif.