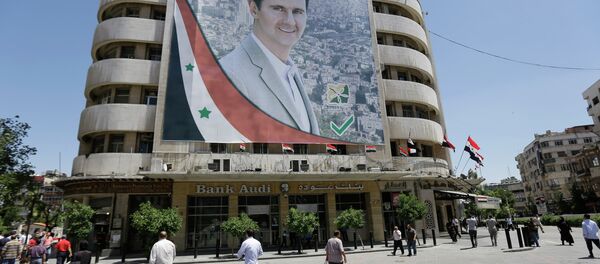 6 December 2015, 10:26 GMT
COLUMBIA (Sputnik)
–
Jordan and Lebanon would collapse if the crisis in Syria is not resolved in a right way, US Senator Lindsey Graham told Sputnik.
"If you don't get Syria right, then Jordan and Lebanon would fall," Graham said on the sidelines of the Kemp Forum on Expanding Opportunity. "The chaos in Syria is now having effect on Jordan, which has been a good ally for the world at large, and Lebanon."
"Syria is a cancer for the Middle East. If you don't get Syria in a better spot, you will never fix the problems that are sprawling out of control," he added.
The Senator explained that the two things that need to be done to successfully solve the situation in Syria are destroying the Daesh, also known as ISIL/The Islamic State terrorist group, outlawed in Russia, and finding "a process that would replace [Bashar] Assad with a consensus candidate."
"The world needs to destroy Daesh, not just the United States, not just the Arabs. It's a threat to Russia, it's a threat to everybody," Graham said. "Assad is a political figure that's illegitimate in the eyes of most Syrians… So we want a transition, we want the Syria people to pick their leader."
Syria has been mired in civil war since 2011, with forces loyal to Syrian President Bashar Assad fighting against numerous opposition factions and extremist groups.
In late December, the UN Security Council adopted a resolution on Syrian settlement, which reaffirmed the goals of the Vienna agreements to bring the entire spectrum of the political groups in the crisis-torn country to the negotiating table.
The resolution supports a ceasefire in Syria, sets a target of six months for a government transition, while elections in the country are planned to be held within 18 months.