In an interview with German newspaper Bild, Putin said a number of factors in the early 90s have directly led to the current strain in relations between Russia and the West.
"We have done everything wrong," Putin said.
"From the beginning, we failed to overcome Europe's division. Twenty-five years ago, the Berlin Wall fell, but invisible walls were moved to the east of Europe. This has led to mutual misunderstandings and assignments of guilt. They are the cause of all crises ever since."
While NATO pursued its "expansion to the east" agenda by allowing eastern European and former Soviet Baltic states like Estonia, Latvia and Lithuania to join the military alliance, Putin says major players should have "redefine[d] a zone in Central Europe that would not be accessible to NATO with its military structures."
He said that instead of promoting more cooperation in central and eastern Europe, Washington's desire for a "complete victory over the Soviet Union" witnessed through NATO expansion, was a significant factor in the ratcheting up of tensions between Russia and the West. In reference to Washington's plans to build a missile defense shield in Europe, something Russia sees as highly provocative, Putin said:
"They [the US] wanted to sit on the throne in Europe alone… You can also see this striving for an absolute triumph in the American missile defense plans."
NATO Presence Beyond the Cold War
The continued and growing presence of NATO is an issue of longstanding tension between Moscow and the West, with some critics calling for the military alliance to be scrapped.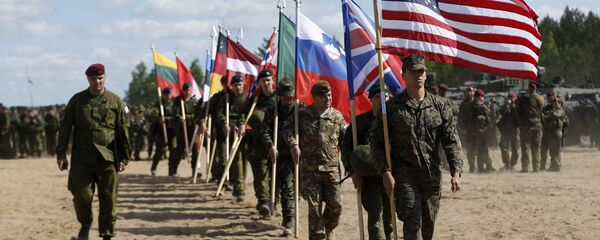 6 January 2016, 15:14 GMT
NATO was formed in 1949 amid concerns from the US and some Western European countries over the rise of the Soviet Union during the Cold War. The alliance established rules that if one member state was attacked, others would automatically be able to intervene with military action on their behalf — a rule that still exists today.
As a reaction to the threat posed by western nations, the Soviet Union helped form the Warsaw Treaty Organization in 1955, which included many eastern and central European states like Poland, Czechoslovakia, Bulgaria and East Germany.
While the Warsaw Pact disbanded, following the end of the Cold War in 1991, NATO continued to operate, and allowed former Warsaw Pact and Soviet Union states to join, leaving Moscow isolated in Europe.
© Sputnik
How Will New NATO Command Posts Affect European Security?
How Will New NATO Command Posts Affect European Security?
As NATO continues to build-up its military forces in eastern Europe — witnessed through increased efforts in Ukraine — many critics have called for the organization to be scrapped or be more inclusive of Russia, to ensure a reduction of tensions and greater dialogue across Europe.
Russia Too Late in Presenting National Interests
Despite criticizing the US and NATO for some of their actions in the post-Soviet Union era, Putin said Russia too had made its own mistakes following the end of the Cold War.
© Sputnik
NATO exercises and deployments near Russia since 2014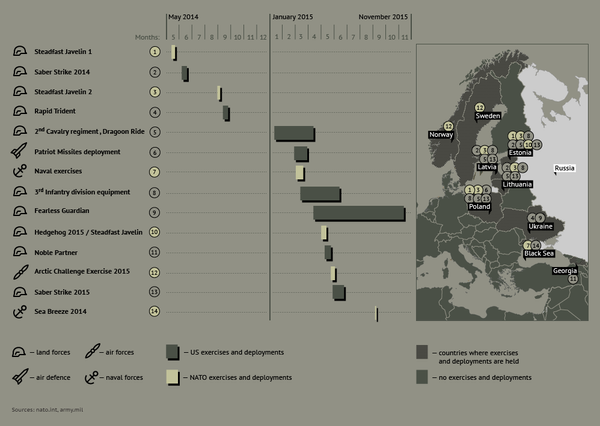 NATO exercises and deployments near Russia since 2014
"We were too late," he said. "If we had presented our national interests more clearly from the beginning, the world would still be in balance today.
"After the demise of the Soviet Union, we had many problems of our own for which no one was responsible but ourselves: the economic downfall, the collapse of the welfare system, the separatism, and of course the terror attacks that shook our country. In this respect, we do not have to look for guilty parties abroad," Putin added.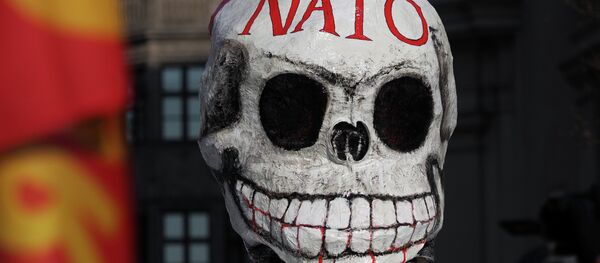 8 January 2016, 15:31 GMT
Despite being ostracized by the West through the implementation of economic sanctions over the past two years, Russia has been sought out by the international community in recent times to help come to a solution over the war in Syria.
While western sanctions on Russia have been reinstated, there has been pressure to move in the opposite direction, with French President Francois Hollande among those calling for the relaxation of economic embargoes.