WASHINGTON (Sputnik) — The US Agency for International Development (USAID) lacks precise location information for a multitude of healthcare facilities in Afghanistan, US Special Inspector General for Afghanistan Reconstruction (SIGAR) said in a press release on Monday.
"SIGAR found substantial inaccuracies in the geospatial coordinates USAID provided for many of these 32 health facilities," the release stated.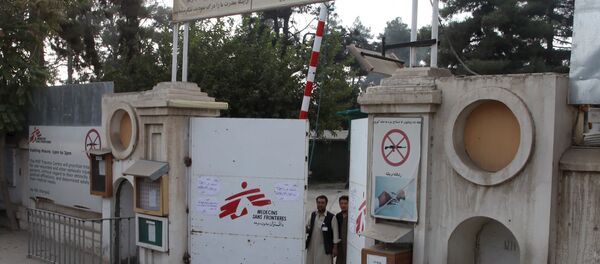 31 October 2015, 00:48 GMT
Since 2014, according to the release, SIGAR has expressed concerns regarding USAID'S oversight of health facilities, including with respect to the consequences of lacking correct location data.
"Robust program oversight requires specific knowledge of the location where the service is provided, and accurate location-specific information is critical to ensure that the local population is receiving the intended services," the release noted.
Poor health facility information in Afghanistan has been a contentious issue since October after US airstrikes destroyed a Doctors Without Borders (MSF) hospital in Kunduz, killing more than 40 staff and patients.
US Department of Defense officials cited poor location data as one of the reasons for the incident while MSF said it had provided the US military with the hospital's coordinates.