In an article published January 7, Micah Zenko, a senior fellow at CFR, states that since January 1, 2015, the United States has dropped an estimated 23,144 bombs in those six countries: 22,110 in Iraq and Syria; 947 in Afghanistan; 58 in Yemen; 18 in Somalia; and 11 in Pakistan.
"This estimate is based on the fact that the United States has conducted 77 percent of all airstrikes in Iraq and Syria, while there were 28,714 US-led coalition munitions dropped in 2015. This overall estimate is probably slightly low, because it also assumes one bomb dropped in each drone strike in Pakistan, Yemen, and Somalia, which is not always the case," Zenko writes.
Despite dropping tens of thousands of bombs over the past 17 months, Washington's strategy has failed to defeat Daesh and other Islamic militant groups, Zenko observed.
In Afghanistan, the Taliban control more territory than at any point since the 2001 US invasion, according to a recent analysis in Foreign Policy magazine.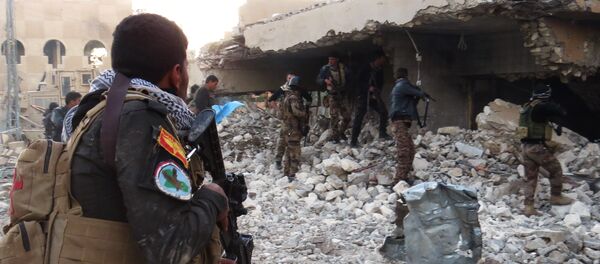 11 January 2016, 06:28 GMT
Zenko notes that the primary focus of Washington's counter-terrorism strategy is to kill extremists, and that far less attention is paid to prevent a moderate individual from becoming radicalized.
As a result, "the size of [Daesh] has remained wholly unchanged," Zenko writes.
In 2014, the Central Intelligence Agency estimated the size of Daesh to be between 20,000-31,000 members. On Wednesday, Colonel Steve Warren, a spokesman for the US-led coalition, estimated the group at 30,000 members, despite Pentagon claims that 25,000 Daesh members have been killed in US air strikes.
At the same time, the Pentagon claims that only six civilians have "likely" been killed in the course of the bombing campaign.