'Blackstar,' Bowie's twenty-fifth and final studio album, which was released two days before his death, hit the top spot on the official UK charts, with more than 43,000 sales as of Tuesday.
The album, which has been praised by critics, was also on top of the Apple iTunes charts in both the US and UK, along with being named a "best seller" on Amazon's British and American platforms.
The huge demand for his latest album also came amid a huge surge in downloads for some of Bowie's earlier records and greatest hits compilations, with streaming giant Spotify announcing that downloads had jumped by 2,700 percent on Monday, following the news of his death.
Bowie, a key figure in the music industry for five decades, died on Sunday after an 18-month battle with cancer. His recent album was released two days before his death, with those closest to the British musician revealing how he wrote and recorded music extensively during his final months.
Along with being an influential figure through his music, Bowie is also credited with transforming the ownership rights of artists in the music industry.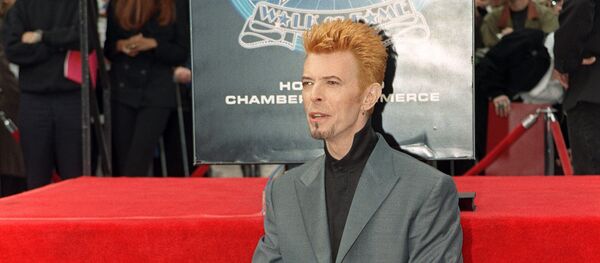 11 January 2016, 17:52 GMT
He was the first artist to sell bonds against his intellectual property, and subsequently, trusted the future earnings of his music. 
The bonds, which has since been paid off, were purchased for US$55 million in 1997, and were groundbreaking as they allowed Bowie to retain the ownership of his music rather than selling the copyright.
Following the success of the 'Bowie bonds', as they were known, the model went on to become popular with a number of other musicians, including James Brown.