Asked to reflect on the situation in Iraq, Hagel, who served as Pentagon chief from 2013 to 2015, expressed disappointment and frustration with the results of then-President George W. Bush's signing of a Status of Forces Agreement with Iraq in December 2008, Defense News reported.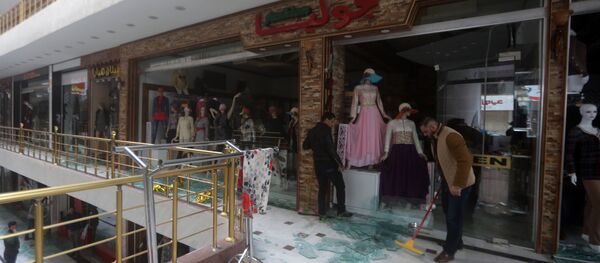 12 January 2016, 14:38 GMT
The agreement, signed the month before President Barack Obama took office, started the countdown for US forces to leave Iraq in the hands of the local government of Prime Minister Nouri al-Maliki.
"We couldn't run that government, we should have never tried, couldn't impose our values," Hagel said. "But I think the Iraqi leadership of that country so squandered five years, that allowed to happen what happened over the last two years.
Hagel cited a breakdown in Sunni-Shiite ties, as well as the deterioration of the Kurd-Shiite relationship. He also said Maliki failed to fulfill any constitutional requirements or promises made to unify Iraq.
"I don't blame all that on him – there were forces that were probably bigger than he was able to deal with – but in my opinion, that's what happened in Iraq. The five years were squandered, were wasted, and that's what's led to so much of the turmoil, the trouble, the chaos, the slaughter and the killing in Iraq today."
Hagel hinted at dissatisfaction with how the Obama administration dealt with the Pentagon during his tenure, Defense News reported. He urged US politicians to lean more on the advice of top Defense Department officials.
"I would say as someone who has walked on both sides of the street, the political side and the administration side, politicians have to listen more to our military," Hagel said.
"And I don't mean changing the Constitution. I mean listen to our military. They get it better than most politicians on things like this. And some of the finest statesmen I've ever met in my life are in military uniform."