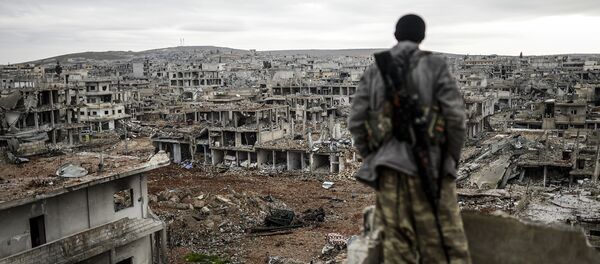 16 December 2015, 10:43 GMT
In an interview with Sputnik, Servin Rojava, commander of an all-female battalion of the Kurdish People's Protection Units (YPG), said that the international community has finally recognized the fact that women can effectively combat Daesh militants.
She recalled that the Women's Protection Units (YPJ) were officially established on April 4, 2013, "for the protection of the population in the region."
"The YPJ battalion's actions have shown the entire world that women are able to effectively fight to the end and get the better of Daesh militants," Rojava said.
She specifically drew attention to the fact that the YPJ is a defense unit rather than a military brigade and that the YPJ first of all concentrates on defensive tactics.
"A full-fledged social life cannot be maintained without an effective defense. We see weapons and military actions only as a means of ensuring security. We stand for settling conflicts by political means," she pointed out.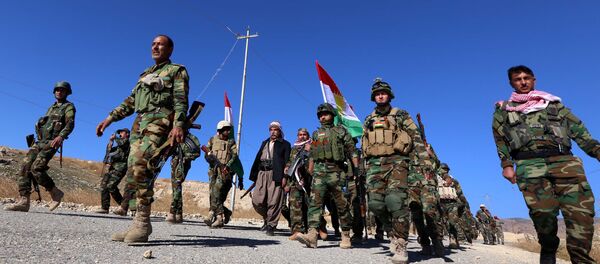 29 December 2015, 15:16 GMT
She also said that the YPJ includes Assyrian and Arab women, as well as women from an array of other foreign countries, including Germany.
The YPJ and the YPG are the armed wing of a Kurdish coalition that has taken de facto control over much of Syria's predominantly Kurdish north, Rojava.
Apart from Daesh, the YPJ is involved in YPG's military operations against the al-Nusra Front, a Syrian branch of al-Qaeda.