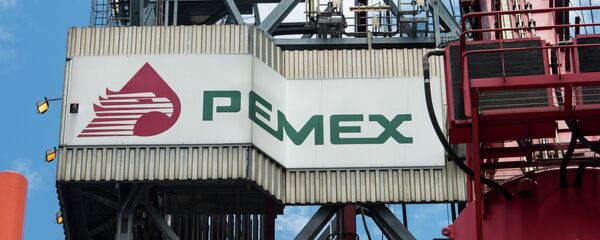 12 August 2015, 04:13 GMT
MOSCOW (Sputnik) — The state-run Pemex oil company is losing 93 cents for each barrel sold, as it costs $23 to produce, the Financiero news portal said Monday.
In December, Mexican authorities announced that Mexico oil revenues decreased by 38 percent in the last 10 months compared to the same period in 2014.
The sharp decline in the country's state revenue is due primarily to a drop in international oil prices, an 8 percent decrease in oil production, and a 34 percent drop in gas prices.
Recent turbulence in the Chinese stock market has caused a knock-on effect across the world. China's trade suspension last week was followed by Wall Street sliding one percent and European stock markets slumping by two percent.