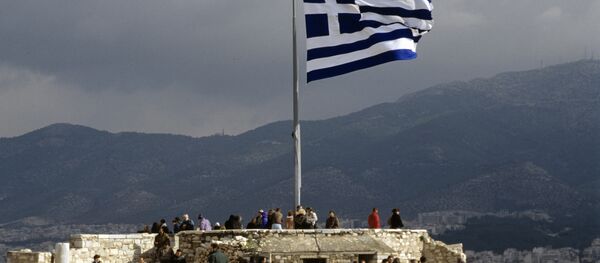 12 January 2016, 20:08 GMT
ATHENS (Sputnik) — The ongoing cross-cultural year between Russia and Greece will provide an excellent opportunity to strengthen relations between the two countries in many fields, Greek government spokeswoman Olga Gerovasili said.
"2016, a Russia-Greece cross-cultural year, offers yet another excellent opportunity to deepen relations between the two countries in such fields as politics, economy, culture, tourism, art, science, research and technology," Gerovasili said in Tuesday's official statement.
The government spokeswoman added that the people of Greece and Russia have always been connected by friendly relations of cooperation and indissoluble spiritual ties, which were further strengthened in 2015.
The Greek leader Prokopis Pavlopoulos is set to meet Russian Vladimir Putin on Friday in Moscow to discuss improving relations between the two states amid the cross-cultural year.