"We've seen a long deterioration in the US-Saudi relationship, and it started well before the Obama Administration," a former US ambassador to Saudi Arabia, Charles W. Freeman Jr., told the Los Angeles Times.
"The US-Saudi relationship is based entirely on interests, not values. It's been an impossible relationship in value terms from the beginning," he asserted.
The two countries recently have seen their interests diverge, according to analysts. Domestic oil reserves have helped the United States become the world's largest energy producer and have ended the country's decades-long dependence on Saudi oil.
At the same time, the United States has lost credibility in the Middle East, and Riyadh listens to Washington less than it has in the past, said CBS News senior national security analyst Juan Zarate.
"They don't trust the United States as they once did. And so in a sense, Saudis are going to go at it alone. And we've seen that in Yemen, we're seeing it here, and we can tell them what we want, and we can ask them to do what we want," Zarate said.
"They see themselves as in a battle for influence with Iran, and they're not sure the US is going to be there with them," he added.
Economically, the plummeting price of oil has, for the first time, caused a major budget deficit in the kingdom of Saudi Arabia, while the population continues to grow.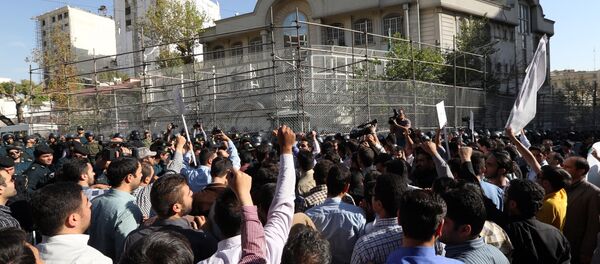 11 January 2016, 19:56 GMT
"Saudi Arabia is in serious trouble, and they know it," Ian Bremmer, an American political scientist and president of Eurasia Group, told Business Insider last week.
By cutting ties with Iran, Saudi Arabia shifts public attention away from its domestic problems, which, in addition to a sharp drop in oil prices, includes a deepening political instability stemming from rivalries within the Saudi ruling family, Bremmer said.
Tensions between Iran and Saudi Arabia escalated last week after Riyadh executed 47 people in one day, including the prominent Iranian Shiite cleric, Sheikh Nimr Baqir al-Nimr. Saudi Arabia announced it was cutting diplomatic ties with Iran after protests at the Saudi embassy in Tehran over Nimr's execution.