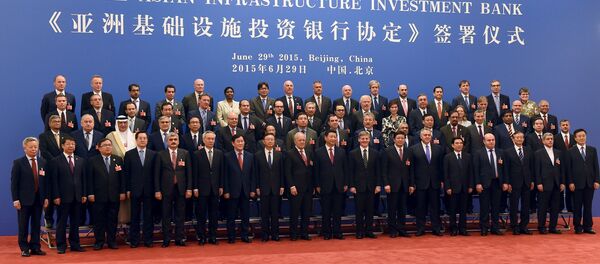 7 January 2016, 06:01 GMT
MOSCOW (Sputnik) — Turkish President Recep Tayyip Erdogan has approved the country joining the China-led Asian Infrastructure Investment Bank (AIIB) as a founding member, the president's administration said in a statement Tuesday.
In April 2015, the Chinese Finance Ministry announced that the AIIB had accepted Turkey's application to join the bank as a founding state.
"[The] agreement on founding the Asian Infrastructure Investment Bank has been approved by president [Erdogan] and sent to the office of the prime minister," the statement published on Erdogan's website reads.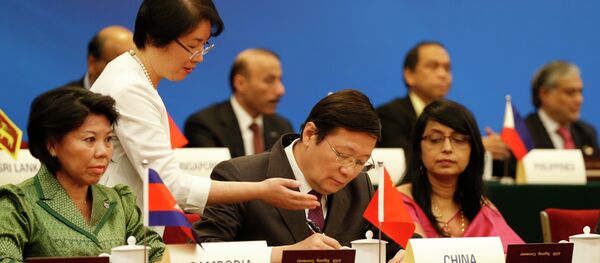 3 December 2015, 15:30 GMT
The AIIB, an international financial institution proposed by China to invest in infrastructure projects in the Asia-Pacific region, was established in October 2014.
The bank will become fully operational after its board of directors and executive council meet at an opening ceremony scheduled for January 16-18. Chinese President Xi Jinping and Prime Minister Li Keqiang are expected to take part in the ceremony.