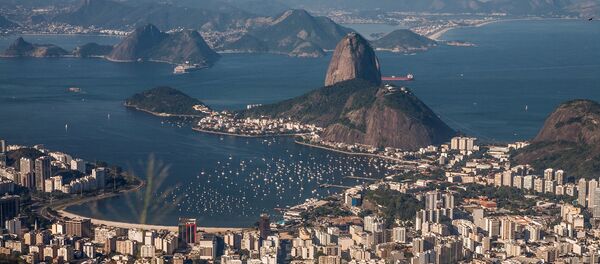 12 January 2016, 14:10 GMT
Brazil was apparently angered by Israel's choice of a settler leader and for announcing his appointment without any prior notification to its Foreign Ministry.
"Having realized that Dani Dayan will not be accepted by Brazil, the Israeli government will now send him on a diplomatic mission elsewhere, most likely to an Israeli consulate in the United States, Samuel Feldberg, a Sao Paulo University professor and a respected member of the local Jewish community, told Radio Sputnik on Tuesday.
Brazil previously contacted the Israeli government through diplomatic channels stating that President Dilma Rousseff was not happy about Dayan's appointment because of his ties to Jewish settlements in the West Bank and because he lives in one of these settlements.
Ambassador Marcos de Azambuja, a senior Foreign Ministry official in Brasilia, said that the Israeli government had made a mistake when Prime Minister Benjamin Netanyahu wrote on Twitter that Dani Dayan would replace Reda Mansour as the country's new ambassador to Brazil without even bothering to inform the Brazilian Foreign Ministry about the decision. 
According to Marcos de Azambuja, a former ambassador to France and Argentina, the man responsible for the organization of the 1992 Olympics in Rio de Janeiro and the country's onetime representative to the UN and the Conference on Disarmament in Geneva, the current diplomatic standoff will not last long and relations between the two countries will be back to normal.
Marcos de Azambuja  described the Brazilian Foreign Ministry's reaction as fully justified: first because, contrary to the established diplomatic practice, Israel had failed to keep Mr. Dayan's appointment secret, and, secondly, because Brazil rejects his endorsement of Israeli settlements on the occupied West Bank.
"I believe that the lack of an official Brazilian green light [to Dani Dayan's appointment] reflects the government's belief that he is not someone who could contribute to the buildup of the fruitful and mutually-beneficial  relations that have existed between our two countries over the past decades," Marcos de Azambuja  said.
Meanwhile, citing support from Israeli Prime Minister Benjamin Netanyahu, Dani Dayan has persisted with his bid to become the country's ambassador to Brazil despite protests from Brazilian diplomats and a delay of approval by Brazil's government.
"Contrary to reports my nomination as Ambassador to Brazil was not withdrawn. On the contrary: PM Netanyahu asked me to continue and I agreed," Dayan tweeted on Monday.
Dayan is a vocal leader of the Israeli settler movement, which seeks to establish colonies in occupied territories of the West Bank, recognized as occupied Palestinian territory by Brazil.
Brazil has withheld accepting the ambassador for over five months, waiting for Israel to suggest a different ambassador to avoid a diplomatic row.
Netanyahu announced Dayan's appointment on August 5, and the government approved the appointment on September 6.