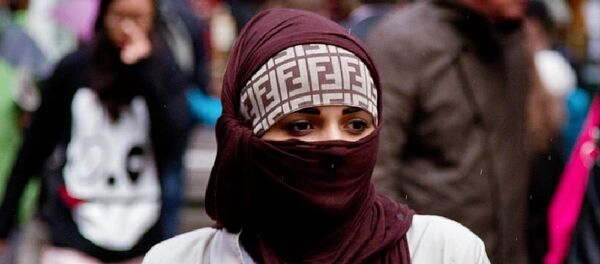 22 December 2015, 17:54 GMT
WASHINGTON (Sputnik) — US leaders must refrain from expressing intolerance towards Muslims and other minorities, President Barack Obama said in his last State of the Union address.
"When politicians insult Muslims, when a mosque is vandalized, or a kid bullied, that doesn't make us safer. That's not telling it like it is. It's just wrong. It diminishes us in the eyes of the world. It makes it harder to achieve our goals. And it betrays who we are as a country," Obama said on Tuesday evening.
Republican presidential frontrunner Donald Trump has been on record calling for a ban on Muslims entering the United States until the authorities come up with a plan to make Americans safe. On Sunday, a Muslim woman was escorted out a Trump rally in South Carolina for standing in silent protest.
Obama stated that US public life "withers when only the most extreme voices get attention."
He concluded by warning against public figures urging Americans to scapegoat fellow citizens who do not look or pray like them.