WASHINGTON (Sputnik) — Kerry added that Iran is now well on its way to dismantling critical elements of its nuclear facilities.
"Just yesterday, the Foreign Minister reported to me that the calandria of the plutonium nuclear reactor is now out, and in the next hours it will be filled with concrete and destroyed," Kerry said.
In July, Iran and the P5+1 group of countries comprising the United States, Russia, China, France and the United Kingdom plus Germany, signed an agreement that guarantees the peaceful nature of Iran's nuclear program in exchange for the lifting of sanctions.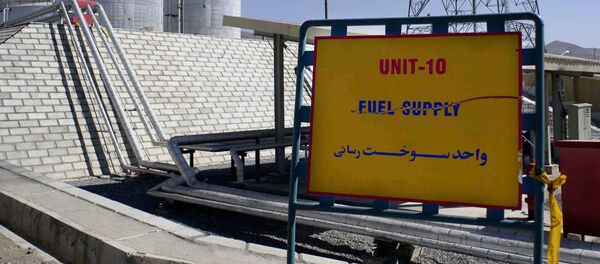 12 January 2016, 15:46 GMT
Under the agreement, Iran is obliged to reduce its stockpile of low-enriched uranium by 98 percent, to 300 kilograms (660 pounds), among other measures.
The United States has promised to provide technical support during the Arak reconfiguration project as well as to evaluate and monitor the applied fuel and safety standards.
The United Kingdom, France and Germany will inspect the work and safety standards, and will supply the necessary equipment. Russia will provide advice, and, if necessary, will inspect the modernized rector.