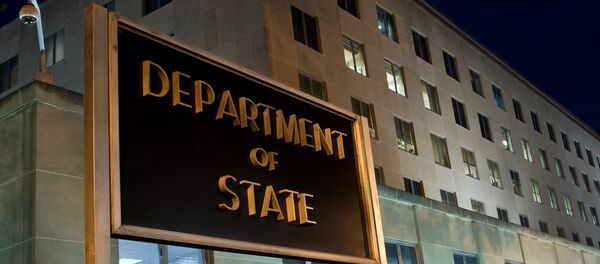 13 January 2016, 20:38 GMT
WASHINGTON (Sputnik) — The United States continues to stay in close contact with Ukraine regarding defense collaboration between the two countries, US Defense Department spokesperson Lt. Col. Michelle Baldanza told Sputnik.
On Monday, Ukrainian Ambassador to the United States Valeriy Chaly said that Kiev expected to receive the first 2016 military deliveries from the United States in the coming months.
"The Department of Defense remains in close contact with our Ukrainian counterparts to determine our next steps in defense cooperation," Baldanza stated Wednesday, asked when the United States will provide military aid to Ukraine and what exactly it will be.
Baldanza noted that the US Congress had appropriated additional military assistance for 2016 "to build on the commitment of $265 million in security assistance since early 2014."
Earlier on Wednesday, US Ambassador to Ukraine Geoffrey Pyatt said in an interview with the Ukrainian News Agency that Washington is not planning to deliver lethal weapons to Ukraine since the country is capable of manufacturing its own.
The US Congress has repeatedly attempted to pressure the administration of President Barack Obama to provide lethal weapons to Ukraine, but it has rejected the proposal.
Since the start of the conflict in eastern Ukraine in 2014, the United States has been providing Kiev with non-lethal military assistance. In April, Washington sent 300 troops to Ukraine to train the country's National Guard.