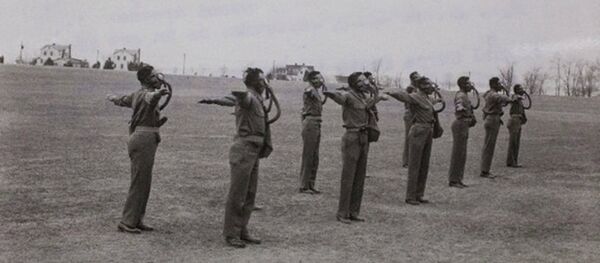 WASHINGTON (Sputnik) — The companies, including the Battelle Memorial Institute of Columbus, Ohio and the Camber Corp. of Huntsville, Alabama "were awarded a $900 million… contract to the Joint Program Executive Office for Chemical and Biological Defense," the announcement said on Tuesday.
The other companies receiving contracts were Aktarius, Allied Technical Services, AQuate II, Axseum Solutions; KD Analytical Consulting, Murtech, Omega Consultants, SciTech Services, DRS Technical Services, STS International, Engility, Leidos, Patricio Enterprises and SAIC Corp., it said.
The United States faces current and emerging chemical and biological threats and requires integrated defenses against them, but currently those responsibilities are split among 26 different Defense Department agencies, according to an August 2015 US Government Accountability Office report.