WASHINGTON (Sputnik) — The US government is grateful to Tehran for helping to arrange a prompt release of ten American sailors who were seized by Iran in the Persian Gulf, US Secretary of State John Kerry said in a statement on Wednesday.
"I want to express my gratitude to Iranian authorities for their cooperation in swiftly resolving this matter," Kerry stated.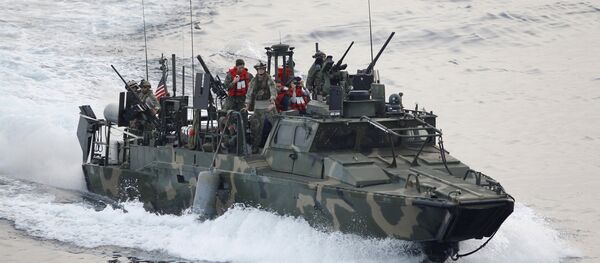 13 January 2016, 10:05 GMT
On Tuesday, the Pentagon announced that Iran has seized two boats with ten US sailors in the Persian Gulf. The officials noted, however, that the navy personnel were safe and would be able to continue their trip to Bahrain.
A source in the Iranian Revolutionary Guard Corps told Sputnik on Wednesday that US vessels entered Iranian territorial waters due to a technical fault.
Kerry underscored that the peaceful resolution of the incident has become a testament to the critical role diplomacy could play in keeping the United States safe.