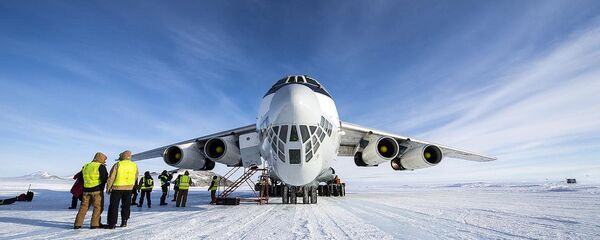 9 November 2015, 18:18 GMT
MOSCOW (Sputnik) — "Navy's oceanographic research ship Admiral Vladimirsky conducting a unique voyage to Antarctica for the first time in more than 30 years sailed 12,100 miles and will enter the Lazarev Sea on January 20," Сapt. 1st Rank Igor Dygalo said.
He added that the crew of the ship made daily hydrometeorological survey and tests of Russia's Glonass satellite navigation system.
During the expedition, the Admiral Vladimirsky is expected to sail more than 30,000 nautical miles before it returns to Russia's Kronstadt port near St. Petersburg in April 2016.