Since he assumed Turkey's presidential post, Recep Erdogan has abandoned the country's traditional pragmatism and turned to an Islamist ideological agenda, according to W. Robert Pearson, former US Ambassador to Turkey (2000-2003) and Gregory Kist, a Research Assistant at Middle East Institute.
"Turkish President Recep Tayyip Erdogan's flirtation with radical Islam in Syria and march from liberal democratic reformer to illiberal populist authoritarian have confused Americans trying to deal with Turkey, which is a nominal US ally and a member of NATO," Ambassador Pearson and Kist write in their article for Politico.
"But it's important to remember that Erdogan has pursued these risky policies very deliberately, and now, once again, they have literally blown up in his face," the scholars stress referring to the latest suicide bomber attack in Istanbul that resulted in the death of ten people.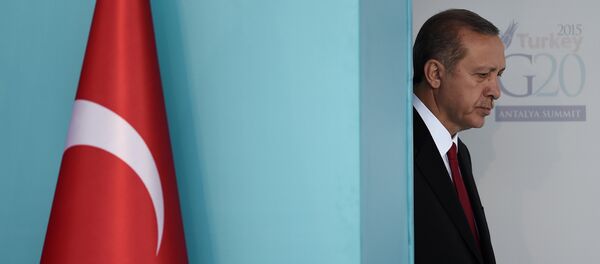 13 January 2016, 14:43 GMT
The Turkish leader's inconsistent and relaxed policy toward jihadi militants flowing into Syria through the Turkish-Syrian border to fight Bashar al-Assad has resulted in the appearance of Daesh (Islamic State/ISIL) on the country's doorstep.
"Erdogan's support for the Muslim Brotherhood regionally, pursuit of sectarian policies, and his dangerous dance with radical Islam has not only added to regional instability and jeopardized US interests, it has also plainly harmed Turkey's security and economic prospects (the majority of the victims of Tuesday's bombing were reportedly German tourists)," Pearson and Kist emphasize.
What makes matters even worse, the Turkish President is still determined to pursue his dangerous and irresponsible regional policy, they add.
Graham E. Fuller, an American author and former senior CIA official, shares the scholars' concerns about Erdogan's "erratic" political course.
The Turkish President "still persists in following his ruinous and failing quest to overthrow the Assad government in Syria, even as both Washington and the European Union are retreating from that policy, finally coming to understand that a victory by opposition jihadi forces in Syria poses greater dangers than the continued rule of Assad," the former CIA official underscores in his piece for Consortiumnews.com.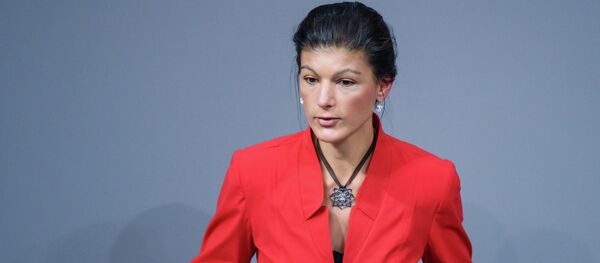 8 January 2016, 11:39 GMT
While pursuing his goal Erdogan has no scruples about supporting (directly or indirectly) all armed opposition against Bashar al-Assad, including al-Qaeda and
Daesh terrorists
, Fuller remarks.
Furthermore, the Turkish leader has recently ruined relations with Russia, Iraq and Iran dealing a heavy blow to "nearly all the successful foreign policy principles he innovated in [his] first ten years of office."
"When the Turkish electorate will decide that he is a danger to the country is unpredictable, but his party is not up for reelection until 2019. If he continues to seek to amass power and rule in arbitrary and quixotic fashion, the damage to Turkish institutions could be grave," the former CIA official elaborates.