MOSCOW (Sputnik) — France's weapon exports were worth 16 billion euro ($17.48 billion) in 2015, an all-time high for the country's defense industry, French Defense Minister Jean-Yves Le Drian said Thursday.
"There have been 16 billion in the arms sales, double of the previous year," Le Drian told BFMTV, adding that it was a record.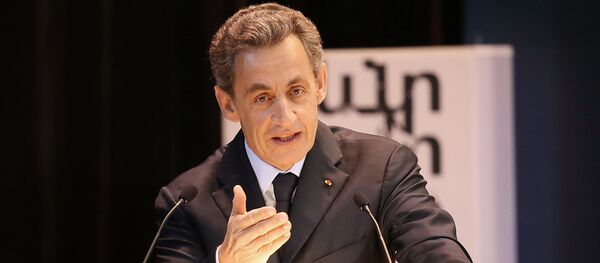 29 October 2015, 17:39 GMT
Le Drian said it was too early to discuss the situation with India purchasing France's Rafale planes, and added that Egypt has already paid the whole price for the Mistral helicopter carriers.
In April 2015, Indian Prime Minister Narendra Modi and French President Francois Hollande agreed to supply the Indian Air Force with 36 French-built Rafale fighters. The deal is likely to be signed in January, according to local media reports.
In October 2015, Cairo and Paris signed a contract paving the way for Egypt's purchase of the two warships originally built for Russia, after France officially terminated the 1.2 billion euro contract with Moscow on the delivery of the ships in August.