MOSCOW (Sputnik) – Iran is on the final stage of fulfilling agreements on its nuclear program, Iran's ISNA news agency reported Thursday citing a source in the country's Foreign Ministry.
"The completion of the nuclear agreement is on its final stage," ISNA quoted Hamid Baedinejad as saying.
Earlier in the day, Baedinejad said the nuclear agreement completion was "on its final stage," according to Iran's ISNA news agency.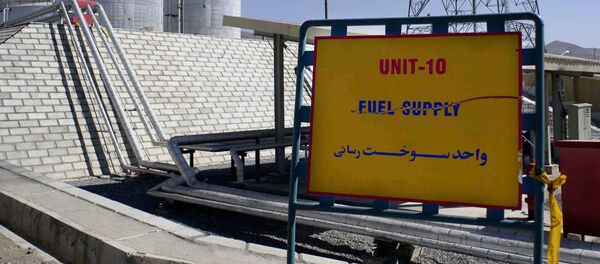 12 January 2016, 15:46 GMT
On Wednesday, the ministry announced the UN's final report on the Iranian nuclear agreement would be released on Friday.
In July, Iran and the six world powers, namely Russia, China, the United States, France the United Kingdom and Germany, signed a historic deal on Tehran's nuclear program. The deal guarantees the peaceful nature of Iran's nuclear activities in exchange for sanctions' relief.
In December, the UN's International Atomic Energy Agency adopted a final resolution to close an investigation into allegations that Iran was developing nuclear weapon, which means all previous UN Security Council sanctions imposed on Iran over its nuclear program will no longer apply once the JCPOA takes effect.