MOSCOW (Sputnik) — According to a letter sent by Oleg Storchevoy, deputy head of Rosaviatsia, to Dutch Safety Board Chairman Tjibbe Joustra, the Russian experts "continued their research based on the additional data specified in the final report and as a result obtained some new important facts that had been not examined in the course of the investigation."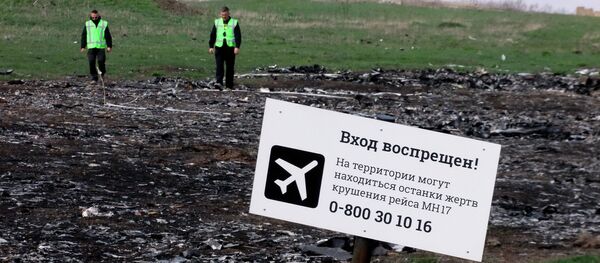 14 January 2016, 07:01 GMT
The new facts of the Dutch report called into question include the presence of heavy air defense systems in eastern Ukraine that were not controlled by Ukrainian government forces, the fact that the aircraft was hit by a 9N314M high-explosive fragmentation warhead, that the warhead that hit the aircraft was carried by a 9M38-series missile launched by a Buk surface-to-air missile system, and the position of the missile in relation to the aircraft at the moment of detonation, as well as the area it was launched from.
The final report by the Dutch Safety Board on the MH17 crash in Ukraine ignores the fact that Kiev deliberately concealed or distorted information on real threats to the safety of civil flights arising from the military activities of Ukraine's Ministry of Defense, Rosaviatsia said.
"The conclusion made in the report…that Ukraine, having sovereign control of its airspace, was responsible for ensuring the safety of flights…appears to be incomplete and does not reflect the objective fact that Ukraine ignored safety risks for civil aircraft after unleashing hostilities in the east of the country."
The full text of the letter has been posted on Rosaviatsia's official website.
Malaysia Airlines Boeing 777 crashed over the Donetsk region in southeastern Ukraine on July 17, 2014, killing all 298 people on board. The Kiev government forces and local independence supporters were fighting in the area at the time, and traded blame for the incident.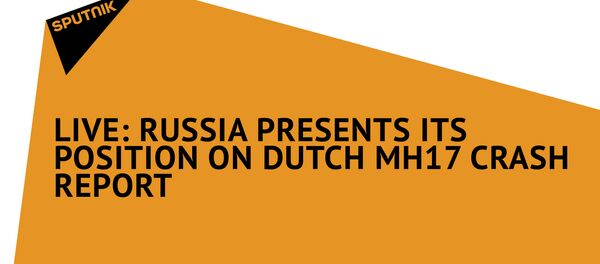 14 October 2015, 09:03 GMT
The DSB final report into the crash, released in mid-October, said a surface-to-air missile exploded near the passenger aircraft's left side.
Storchevoy said later that month that he Dutch-led investigation team refused to allow Russia access to the Buk missile fragments allegedly found at the MH17 crash site or disclose their serial numbers, while some photographs that have emerged of the missile fragments raise further doubts.
Almaz-Antey, the Russian arms manufacturer that builds Buk missile systems, conducted a separate probe into the crash. It found that the missile that hit the plane could only have been launched by a Buk system located in the region of Zaroshchenske, controlled by Kiev forces at the time of the incident.