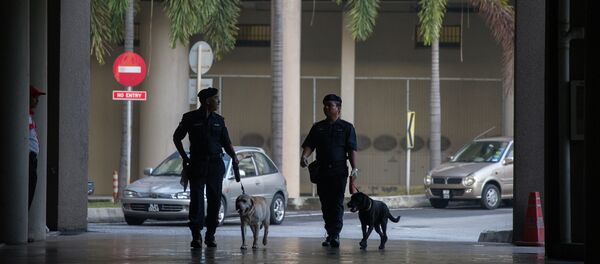 14 January 2016, 13:20 GMT
MOSCOW (Sputnik) — Tehran could share its counterterrorism experience with the members of the Shanghai Cooperation Organization (SCO), Iranian Ambassador to Russia Mehdi Sanaei said Thursday.
"The Islamic Republic [of Iran] is ready to share its experience with SCO countries and cooperate with them more actively in strengthening of security and stability in the region," Sanaei said.
He added that extremism and terrorism were the crucial security problems both in the region and in the whole world and there were concerns about growing influence of extremism within the SCO territories.
The SCO is a Eurasian political, economic and military alliance that was founded in 2001 in Shanghai by the leaders of China, Kazakhstan, Kyrgyzstan, Russia, Tajikistan and Uzbekistan. Belarus, Mongolia, Iran, Afghanistan, India and Pakistan hold observer status in the organization.