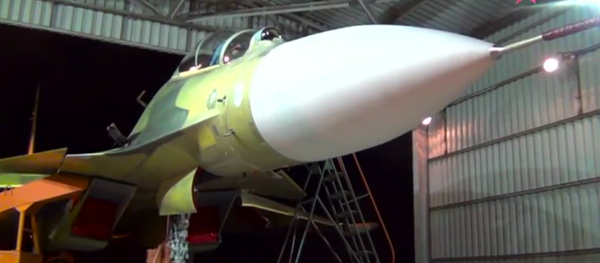 18 September 2015, 05:11 GMT
MOSCOW (Sputnik) — The Russian Southern Military District's air regiment will exercise intercepting air targets from aboard advanced Su-30SM multirole fighters in Russia's Rostov Region, the district's press service said Thursday.
"During the flight training, crews will fly in circles, on set routes and to designated areas. As part of the combat preparation, pilots will intercept air targets," the press service said.
The drills are being held within the framework of a pilot retraining program, according to the press service.
The Su-30SM, commissioned in 2013-2014, is a two-seat derivative of the earlier Su-27UB Flanker, capable of air-to-air and air-to-ground strikes and equipped with a wide variety of precision-guided munitions.