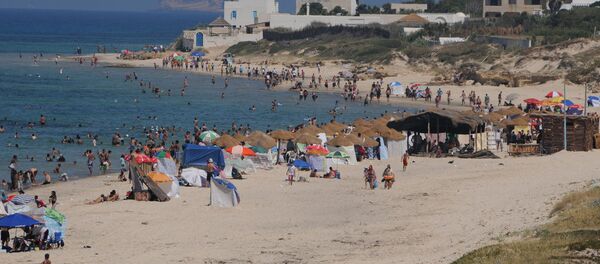 15 January 2016, 00:42 GMT
MOSCOW (Sputnik), Svetlana Alexandrova – Khemaies Jhinaoui is scheduled to travel to Moscow on March 30-April 2 for the sixth annual joint commission, Goutali said.
The Tunisian envoy told reporters earlier Friday the sides planned to sign "a number of important documents and discuss the possibility of strengthening our ties."
Jhinaoui, who assumed office on January 6, has previously served as the Tunisian ambassador to Moscow in 2011.