BERLIN (Sputnik) — Ukrainian peace negotiations should continue in the so-called Normandy format (Ukraine, Russia, Germany, France) and not be expanded to include other international players, Germany's Foreign Ministry said Friday.
"We have a feeling that work should continue in the Normandy format," ministry spokesman Martin Schaefer told RIA Novosti, commenting on a recent statement by Ukrainian President Petro Poroshenko that peace talks should include the United States and the European Union.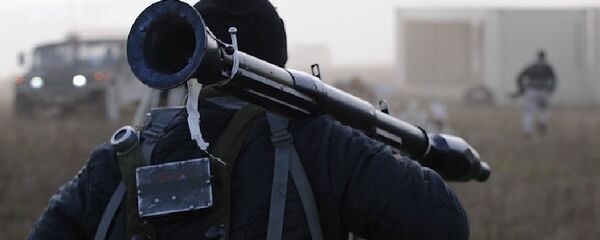 7 January 2016, 18:32 GMT
He added that participants of the negotiations in the Normandy format were in permanent contact and this format made a crucial contribution to the conflict settlement and reaching a ceasefire.
On Thursday, Poroshenko said that further resolution of Ukrainian crisis should be held in the so-called Geneva+ format with participation of the EU and US representatives.
Ukrainian conflict escalated in 2014, after Russia's reunification with Crimea and the beginning of Kiev's military operation against independence fighters in Ukraine's southeast. In February, following talks between the leaders of Russia, Germany, France and Ukraine in the Belarusian capital, Minsk, Kiev signed a ceasefire agreement with the Donbas self-proclaimed Donetsk and Luhansk people's republics.