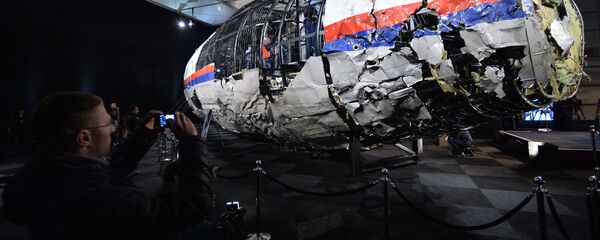 14 January 2016, 20:56 GMT
MOSCOW (Sputnik), Alexander Mosesov – Though Ukraine has formally met its security assessment obligations in case of Malaysia Airlines flight MH17 that crashed in the country's east, the approach to the aircraft's safety in Ukraine's airspace was wrong, the head of Desmond Ross and Associates aviation consultancy firm told Sputnik.
"Now, in the case of MH17, the Ukrainian authorities had advised that no aircraft should fly below FL 320, but unfortunately that was in error and we all know that MH17 was above that flight level when it was hit. So, the argument will be that Ukraine had fulfilled its obligations by making a security assessment, but got it wrong," Desmond Ross stressed.
On Thursday, Russia's civil aviation regulator Rosaviatsia posted a letter sent by its deputy head Oleg Storchevoy to the Dutch Safety Board (DSB), pointing at some unsubstantiated and inaccurate data in the Dutch investigative report.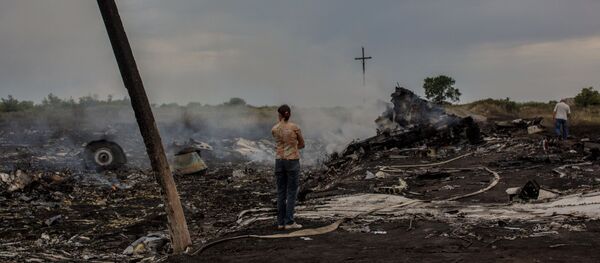 14 January 2016, 18:20 GMT
Ukraine's responsibility over not closing down its airspace is downplayed in the final DSB report, Storchevoy noted, adding that the information on real threats to the safety of civil flights arising from the military activities in the country's east was either distorted or concealed.
According to the DSB, the crash of flight MH17 in July, 2014 was caused by the detonation of a 9N314M-type warhead launched from the eastern part of Ukraine using a Buk missile system.
Flight MH17 was en route to Kuala Lumpur from Amsterdam, when it was downed. The crash claimed the lives of 298 people. The DSB initiated the international investigation into the incident, since most of the victims were Dutch citizens.