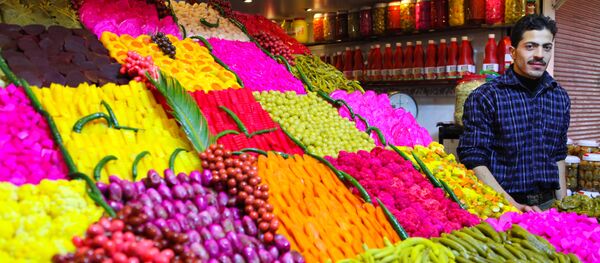 15 January 2016, 08:34 GMT
MOSCOW (Sputnik) — On November 28, Russian President Vladimir Putin signed a decree on economic measures against Ankara in retaliation for Turkey's downing of a Russian Su-24 bomber over Syria.
The decree, which entered into force on January 1, 2016, includes a food import ban on certain categories of products, including fruits, vegetables, and poultry products
"Restrictive measures against Turkey have already been enforced in line with a presidential decree," Timakova said.
"There are no plans to adjust these measures. If necessary, some contracts could be excluded from the restrictive list by a special government directive based on a decision by the prime minister," the spokeswoman stressed.