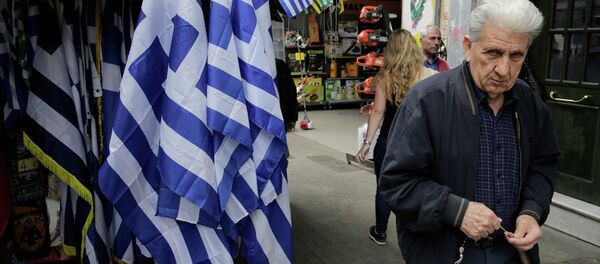 23 December 2015, 13:43 GMT
MOSCOW (Sputnik) — Greek workers, students and pensioners rallied outside the Greek parliament's building with banners reading "You cannot bargain with social security" and shouting "Your hands off our pensions", the Kathimerini newspaper said.
On February 4, trade unions are set to stage a 24-hour strike against planned reforms.
In August 2015, the Eurogroup approved an 86-billion-euro ($94 billion at the current exchange rate) bailout package aimed at rebuilding Greece's economy in exchange for reforms and austerity measures, including tax hikes and pension cuts.