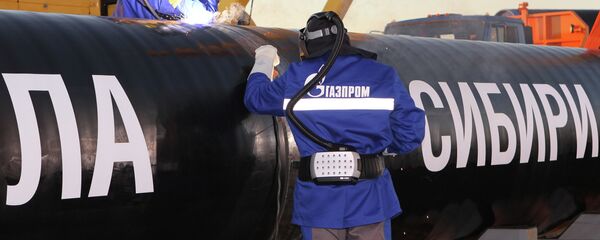 16 January 2016, 14:50 GMT
MOSCOW (Sputnik) — Russia's energy giant Gazprom continues negotiations on gas supplies to China via the Power of Siberia-2 pipeline, also known as the western route, and casts no doubts on the project, Russian Energy Minister Alexander Novak told RIA Novosti.
"The negotiations continue. Undoubtedly, we believe that despite China's economic slowdown, its demand for gas will still be on the rise… So we have no doubts that this project will also be in demand, this is a promising project," Novak said.
The western route envisages gas supply to China from Western Siberia's fields amounting to 30 billion cubic meters a year. In May 2015 Gazprom and China National Petroleum Corporation (CNPC) inked an agreement for gas supply from Russia to China via the western route.