The pattern of the Jakarta attacks is strikingly similar to that carried out in Paris, France, Bangkok-based geopolitical analyst Tony Cartalucci underscores; the tragedy has prompted concerns regarding Daesh's growing influence in South East Asia.
"The pattern matched that of attacks carried out last year in Paris, France, where known terrorists Western intelligence agencies were tracking, some for years, were somehow allowed to mobilize large caches of weapons in Belgium and execute their coordinated mass murder with virtually no effort to stop them ahead of the attacks," Cartalucci writes in his recent piece for New Eastern Outlook.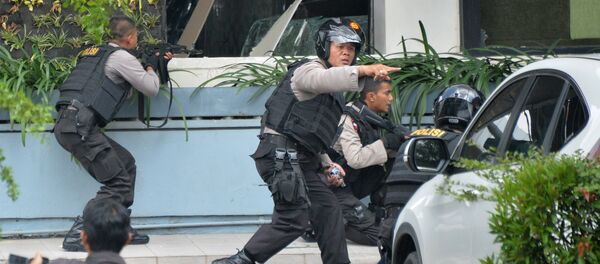 14 January 2016, 11:32 GMT
The spokesman of Indonesia's National Police Major General Anton Charliyan admitted that the police had received information in late November about the possibility of an attack by Daesh in Indonesia. Nine suspected militants were arrested last month by anti-terror police.
According to Jakarta police chief Major General Tito Karnavian the attackers who carried out the recent armed assault in Jakarta had links to Daesh and belonged to a group headed by Indonesian militant Bahrum Naim, believed to be fighting in Syria.
"We have identified all attackers. We can say that the attackers were affiliated with the ISIS [Daesh] group," Charliyan said as reported by the Jakarta Post.
Commenting on the issue, US Central Command (CENTCOM) Commander Gen. Lloyd Austin told reporters that by carrying out a terrorist attack in Southeast Asia Daesh is trying to divert attention from its defeat in Syria and Iraq.
It is clear that Daesh is seeking to increase its global footprint, John Watts, a senior consultant with Noetic Group, Washington DC, deems. Undoubtedly, the Islamist group is searching for a new ground to bolster its supporter base.
"Indonesia not only has the largest Muslim population in the world, but also a very tolerant and moderate one…  Indonesia's moderate population makes it generally resistant to extremist ideology, and therefore a target for those seeking to radicalize and polarize the world," Watts notes in his article for The National Interest.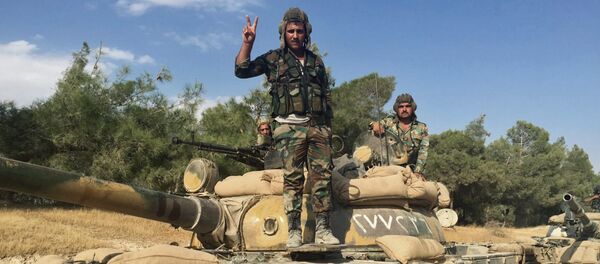 16 January 2016, 06:21 GMT
The nation has a long record of countering radical Islamists, most notably the transnational group Jemaah Islamiyah (JI), "which was linked to al-Qaeda and the Taliban, and long sought to establish an Islamic region in South East Asia," the expert points out.
It still remains unclear, he notes, whether the recent attack was carried out by Daesh or a domestic terrorist group seeking "to attach itself to the strongest current Islamist brand."
However, Cartalucci believes that it is only a part of the story. He calls attention to a series of coincidences which accompanied latest terror attacks in the region.
Last August the Turkish radical "Grey Wolves" organization was implicated in a bombing in Thailand which resulted in the death of mostly Chinese tourists. The attack was a part of a wide terror campaign carried out by the "wolves" and Turkic Uyghur separatists in China's western Xinjiang region. Remarkably, the region is an important part of the Beijing-led New Silk Road project.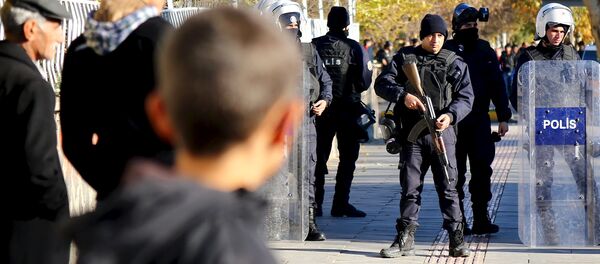 15 January 2016, 23:14 GMT
According to Cartalucci, the Bangkok attack could have been aimed at "straining" growing economic and military ties between Bangkok and Beijing. Such a prospect played right into hands of Washington, which is at pains to preserve its supremacy in the region.
"When the US has repeatedly placed pressure on Bangkok to join its provocations in the South China Sea aimed at Beijing, Bangkok has repeatedly insisted that the conflict is none of their business, and that they will play no part in it," the geopolitical analyst continues.
Indonesia is "guilty" of the same "sin," he notes, referring to Jakarta's unwillingness to get too deeply involved in Washington's provocations in the South China Sea. Just like Bangkok, Jakarta is seeking to build stronger economic ties with China. For instance, Jakarta has concluded a deal with Beijing to build a $5.5 billion railway line in Indonesia.
After making steps toward establishing closer business links with China the nation has been subjected to a terror attack. Coincidence? Cartalucci does not think so.