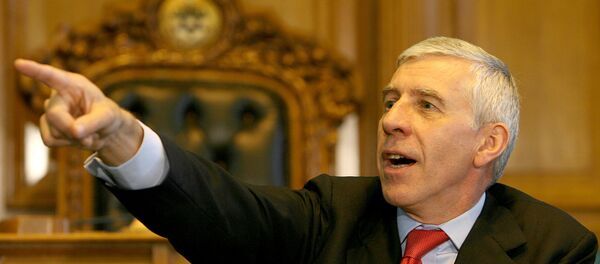 15 December 2015, 13:27 GMT
Sabrina De Sousa could face four years in jail.
The dual American and Portuguese citizen traveled to Lisbon in April with her husband. When she attempted to fly to the Indian state of Goa to visit her ailing mother in October, she set off a travel-alert indicating she was wanted in Italy. Authorities then arrested her and seized the dual citizen's American and Portuguese passports.
De Sousa was charged in 2005 for her alleged role in the kidnapping of suspected terrorist and Egyptian cleric Hassan Mustafa Osama Nasr, also known as Abu Omar. More than 20 other Americans including CIA officials were also convicted in the operation.
After Omar's release, the cleric said he had been snatched off the streets of Milan after leaving his apartment on Feb. 17, 2003. He said he was thrown into a van, and flown to Egypt where he underwent torture including beatings and electrocution.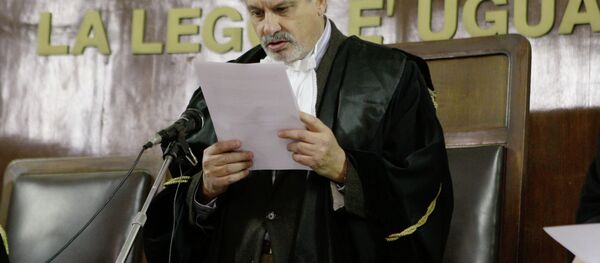 At the time, De Sousa was registered in Italy as a State Department official at the U.S. Consulate in Milan. However, she was actually a CIA officer.
She maintains that she was chaperoning her son's ski trip the day Omar was taken. She also says the operation was approved and carried out by higher-ranking CIA officials, who had the backing of Italy's intelligence community.
She admits she was a translator for the team that led the capture and coordinated with Italian authorities.
Following her charges, De Sousa sued the CIA and the Justice Department for not invoking diplomatic immunity on her behalf. Later in 2009, 23 Americans also were convicted by Italian courts in absentia. None has served prison terms.
During an interview Friday with the Washington Post, De Sousa said she plans to appeal the ruling to Portugal's Supreme Court.
"I am really shocked," De Sousa told the Post. "From what I understood, extradition was off the table because it was a trial in absentia. I was not served or told of the charges against me and had zero opportunity to defend myself adequately because the U.S. did not acknowledge the rendition took place and the evidence was classified. Italy also covered all pertinent evidence with 'state secrets.'"