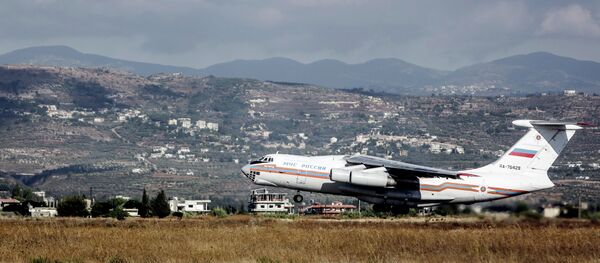 16 October 2015, 21:25 GMT
RYBINSK (Sputnik) – The Russian Ministry of Emergency Situations will receive snowmobiles, all-terrain vehicles (ATV) and fire boats made in northwestern Russia and specifically designed for works in harsh weather conditions, Minister Vladimir Puchkov said Saturday.
"Development work on the production of snowmobiles, ATVs and other vehicles to equip the Ministry of Emergency Situations will be finished in the near future," Puchkov told reporters wrapping up his trip to Yaroslavl Region.
The minister specified that the new deliveries would be deployed in harsh weather conditions in the Russian North.
"Both the snowmobiles and ATVs will be additionally equipped with the tools needed to work in difficult conditions, including firefighting, clearing road accidents and traffic congestion," Puchkov said.
He added that river-sea type hovercraft, fitted with search and rescue and underwater diving equipment, would be constructed in Yaroslavl to fight fires aboard vessels and oil platforms.