The Kurdistan Workers' Party (PKK) has spent 30 years fighting for autonomy for Turkey's ethnic Kurds. Ankara and its Western allies, including Washington, have labeled the PKK a terrorist group.
"The PKK is on the US terrorist list, and Turkey is a valued ally, so, unfortunately, the US government is unlikely to lift a finger without large-scale public pressure," Chomsky said.
Tensions in Turkey escalated in July 2015 after 33 Kurdish activists were killed in a suicide blast in Suruc near the Syrian border. Two Turkish policemen were later murdered by the PKK, an event which, in part, led to Ankara's military campaign against the group.
Local rights groups have put the civilian death toll since July at well over 100.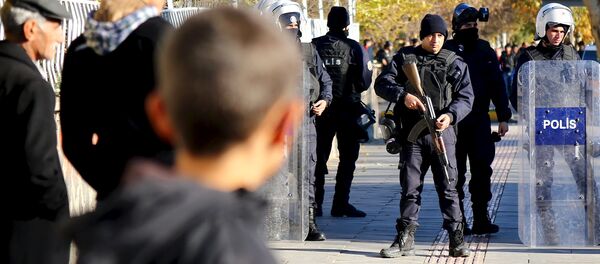 15 January 2016, 23:14 GMT
Chomsky noted that the US record with respect to atrocities against Kurds is horrendous, particularly during the 1990s when massacres were "among the worst state terrorist crimes in the world."
"The United States provided eighty percent of the arms," Chomsky stated. "There was almost no reporting, and those few of us who tried to organize some protest were silenced."
On Friday, Turkish authorities detained at least 18 academics over alleged terrorist propaganda after they signed a declaration urging the Turkish government to stop its massacres in Kurdish-dominated provinces. The declaration was signed by 1,128 academics, including Chomsky.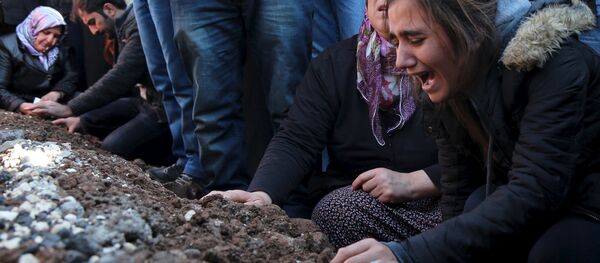 16 January 2016, 01:16 GMT
Turkey's state-run Anadolu Agency reported that 15 academics from Kocaeli University in northwestern Turkey and three from Uludag University in the neighboring province of Bursa were among those detained for questioning.
Turkish President Recep Tayyip Erdogan slammed the declaration and referred to the signatories as "so-called academicians and researchers," Turkey's Dogan News Agency (DHA) reported on Tuesday. 
Chief Prosecutor Mustafa Kucuk accused the group of spreading terrorist propaganda and "insulting the moral integrity of the state." Prime Minister Ahmet Davutoglu implied the academics had chosen to "align" themselves with terrorists.
On Friday, students protested the arrests under the banner "don't touch my teacher."