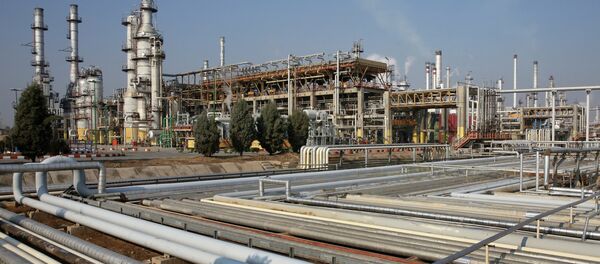 16 January 2016, 23:33 GMT
TOKYO (Sputnik)
–
Japanese Foreign Minister Fumio Kishida welcomed the nuclear deal Iran has negotiated with six world powers in a statement published on the Japanese Foreign Ministry's website Sunday.
"The Government of Japan welcomes that the final agreement has reached the phase of implementation as a result of strenuous efforts made by all the negotiating parties and the International Atomic Energy Agency (IAEA)," Kishida said.
IAEA verified Iran's compliance with the Joint Comprehensive Plan of Action (JCPOA), marking Saturday "Implementation Day" and paving way toward a gradual easing of sanctions imposed on Iran.
"Seizing this opportunity of important progress, Japan will further strengthen the historically friendly relationship with Iran," Kishida stressed.
The P5+1 group of countries that includes the United States, Russia, China, France and the United Kingdom plus Germany signed the JCPOA on July 14, 2015.
A range of global leaders have hailed the historic agreement, anticipated to unfreeze up to $100 billion of Iran's global assets. Critics in Israel and the United States derided the nuclear deal with Iran.