According to the newspaper, US Director of National Intelligence James Clapper has been instructed by Congress to conduct a major review of Russia's alleged secret funding of European political parties over the past decade.
Washington, The Telegraph says, is becoming concerned over's Moscow's alleged use of clandestine influence to undermine NATO, block US missile defense and undo the Western sanctions imposed on Russia in the aftermath of the crisis in Ukraine.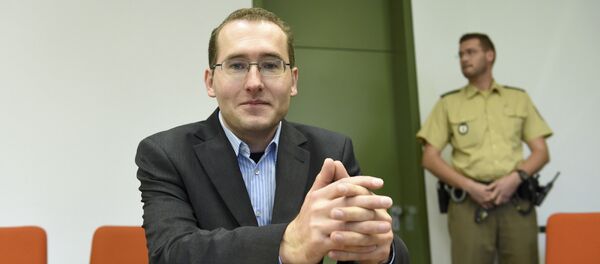 17 November 2015, 14:57 GMT
An unnamed senior British government source anxiously told the newspaper that "it is really a new Cold War out there," referring to Russian "meddling" which, according to The Telegraph, is "taking on a breadth, range and depth far greater than previously thought."
"Right across the EU we are seeing alarming evidence of Russian efforts to unpick the fabric of European unity on a whole range of vital strategic issues," the source said.
Meanwhile, the newspaper suggests that it has been given privy to a mysterious dossier on "Russian influence activity," with Kremlin influence operations said to stretch from France to the Netherlands, Hungary, Austria and the Czech Republic.
Ultimately, the US intelligence review is set to examine the extent to which Russian security services have funded European political parties, charities, and NGOs with the express aim of "undermining political cohesion." The latter is classified to include everything from protests against US missile defense to attempts to find alternatives to Russian energy.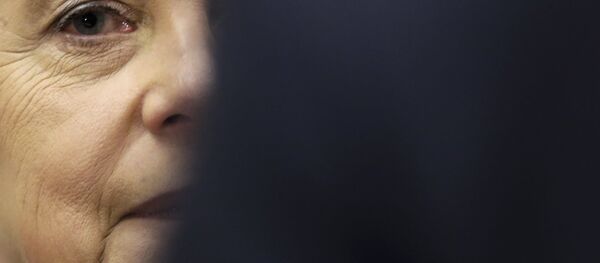 24 December 2015, 04:30 GMT
With officials declining to tell the newspaper which parties specifically would be affected by the probe, The Telegraph decided to attempt a little "influence activity" of its own, suggesting to its readers that the groups most likely to find themselves on the list are far right parties including Hungary's Jobbik, Greece's Golden Dawn, Italy's Northern League, and France's Front National.
"Other cases of possible Moscow-based destabilization being monitored by diplomats includes extensive links in Austria, including a visit by Austrian MPS to Crimea to endorse its annexation," The Telegraph suggested.
It would be interesting to get the paper's take on whether parties on the left of the political spectrum, such as Germany's Die Linke, Poland's Left Alliance or Greece's SYRIZA, all of which, like their right wing counterparts, have made statements suggesting that their countries should improve or at least normalize relations with Moscow, will also be investigated.
Moreover, if a visit to Crimea is sufficient cause for Washington's suspicion, it will be interesting to see if other European officials, including political heavyweights such as former Italian Prime Minister Silvio Berlusconi, or the group of lawmakers from France's The Republicans who visited the peninsula last summer, will also be subject to the probe. 
Perhaps the Polish literature and poetry students who visited the peninsula in September will also be scrutinized by the DNI…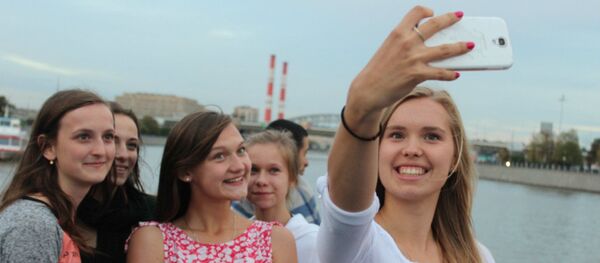 22 September 2015, 12:57 GMT
Even the Netherlands' upcoming referendum on the ratification of the Ukraine-EU Association Agreement, according to the newspaper, will be investigated, with "sources [saying that] arguments deployed in support of the referendum 'closely resemble' known Russian propaganda.'"
Naturally, the UK-based newspaper warns, secret Russian influence over the UK is also on the ascendant, with the Kremlin 'eying' "the forthcoming EU referendum and the election of Jeremy Corbyn as Labour leader as potential opportunities to weaken Europe." Its evidence? That the 'Kremlin-controlled' television channel RT gave positive coverage of Corbyn's leadership campaign, and that the Russian ambassador gave a similarly positive assessment of the Labour politician's election to the leadership.
Basically, The Telegraph seems to suggest, every move by a European political party or social group which doesn't fall in line with Washington's anti-Moscow agenda, is fair game for investigation. 
And while it might be flattering to Russian security services that some in Washington, London, and Brussels, among others, are pulling their hair out in fear of secret puppet masters in Moscow stealthily pulling the strings to every anti-NATO, anti-US, anti-war or anti-sanctions personality or movement across an entire continent, the real purpose of the probe, it's quite obvious, is to call into question any move by Europeans looking to demonstrate their independence.