PRAGUE (Sputnik) – Western European experience confirms the futility of integrating Muslim communities into European society, Czech President Milos Zeman said Sunday.
"The experience of Western European countries, where there are ghettos and closed areas, as well as recent events, demonstrate once again that the integration of the Muslim community is practically impossible," Zeman told the Czech Republic's Blesk tabloid in a video interview.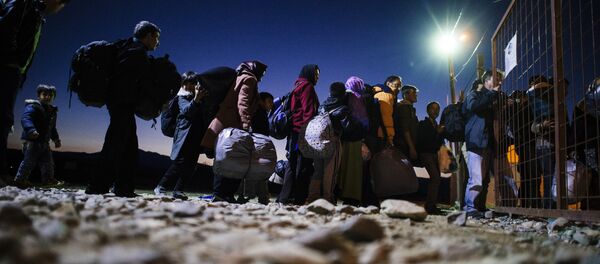 4 January 2016, 16:23 GMT
Reiterating his longstanding stance, augmented by the greatest migrant crisis Europe has experienced in decades, Zeman stressed that newly arrived people must adapt to local culture and traditions while retaining their own distinct identities.
"Of course, integration is possible from cultures that are similar," the Czech leader said, providing Ukrainian and Vietnamese diasporas as examples.
Zeman has vowed to challenge the European Union's migrant quotas requiring member states to accommodate refugees proportionate to their population, size and budget.