MOSCOW (Sputnik) – Earlier in the day, former US Secretary of State and current presidential candidate Hillary Clinton said a hypothetical "reset" of Russia-US relations is possible, but would depend on what Washington obtained from it.
"It would be a mistake to place any hope in Hilary Clinton," John Laughland, the director of studies at the Institute of Democracy and Cooperation in Paris, said, adding that she is "a very opportunistic woman who will say anything without thinking about it very much."
Under Clinton, the idea of "a reset" was inconsistent, Laughland highlighted, citing as an example the appointment of Michael McFaul as US Ambassador to Russia, who in fact was "one of the most catastrophic ambassadors that America has ever sent anywhere I would say."
"Clinton's comment clearly is an electoral gimmick meant to present her as a realist ready to constructively re-engage with Russia. But after the failure of Obama's earlier reset, and given Clinton's record as a hardliner, Moscow is not going to be in the least impressed," Vlad Sobell, a professor of politics at New York University in Prague, told Sputnik.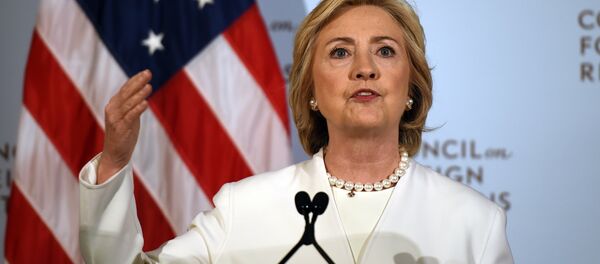 18 January 2016, 06:17 GMT
He also reminded of the failure of a previous "reset," in which Clinton even pressed "a reset button" with Russian Foreign Minister Sergei Lavrov, and which resulted in Washington's "multifaceted
aggressive campaign
against the Russian Federation."
A new "reset" would require almost impossible conditions and circumstances, and the essential thing for Washington to revise and renew contacts with Moscow is dropping its exceptional idea, a political analyst on Russia outlined.
"A fundamental reset would be possible only when the US elite gives up on its quest to establish absolute world hegemony," Jon Hellevig noted.
Meanwhile, Laughland called the process "a reality check," which envisaged the need for Washington to understand that the world was composed of other states with different and sometimes conflicting interests, and those interests could not be overruled by US exceptionalism.
The United States needs to stop thinking that its power and leadership are the necessary ingredients for the world peace, he noted, adding, nevertheless, that those passages have been an integral element of all the US strategic documents.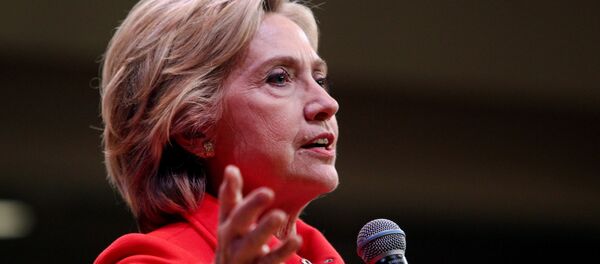 18 January 2016, 13:22 GMT
Looking at the future of Russian-US ties, the experts appear to be quite pessimistic regardless of who is elected the US president.
"It is now beyond doubt that US policy is not driven by the White House but by the military-industrial complex, or the so called deep state. And this uncontrollable monster is demonstrably hell-bent on deepening the US-Russia confrontation," Sobell suggested.
Hellevig pointed at Donald Trump as "the one that offers a hope for a real change in America and its relations to the rest of the world."
If Trump stands for what he has said during his campaign, he could pose a threat to the present US elite, the political analyst said.
"But it is difficult to see how a mere president of the United States could in reality stand against those interest groups," Hellevig admitted.
Russia-US ties have been strained since 2014, when Washington, as well as the European Union and their allies, introduced several rounds of sanctions against Moscow over its alleged involvement into an armed conflict in eastern Ukraine, and what the Western officials and media described as "annexation" of Crimea.
The Black Sea peninsula reunified with Russia in March 2014 following a political referendum in the region, in which 96 percent of the population voted in favor of joining Russia.
Moscow has repeatedly insisted that the vote was held in full compliance with democratic procedure and international rule of law.