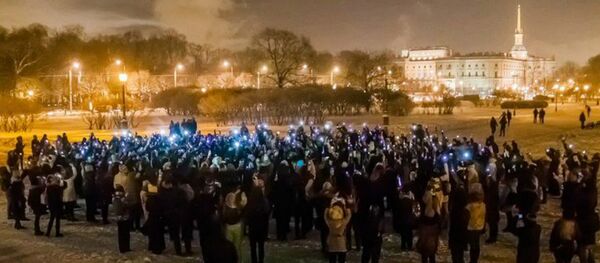 17 January 2016, 14:56 GMT
St. Petersburg based studio'Lenfilm' has offered Leonardo DiCaprio the chance to star as a young Vladimir Lenin in a film about the revolutionary, after the actor gave an interview where he expressed interest in portraying Lenin, Rasputin or Russian President Vladimir Putin.
"It is always interesting to make movies. Leonardo DiCaprio is often compared to Lenin in his youth. We have enough scenery and props to recreate the era of the revolution," Lenfilm spokesman Valeriy Karlov told Baltika FM.
The Lenfilm studio is the oldest in Russia, which traces its roots back to 1914 when a local military committee in St. Petersburg started making films. In 1918 the studio expanded to become the St. Petersburg Film Committee and opened 68 cinemas in the city; after two decades it was renamed 'Lenfilm.'
On Sunday DiCaprio, who has recently received his sixth Oscar nomination for his role in 'The Revenant,' told German newspaper Welt on Sonntag that he would like to play Vladimir Putin in a film. 
DiCaprio mentioned that he met the Russian President in 2010 at an international summit in St Petersburg about the conservation of tigers.
"Putin would be very, very interesting, I would like to play him very much," DiCaprio said.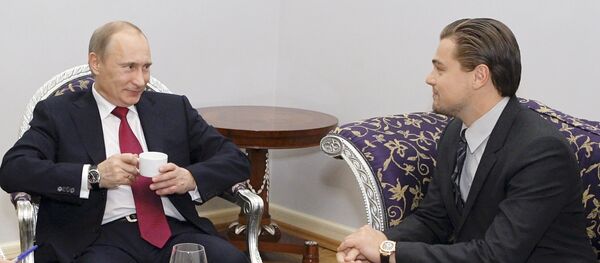 16 January 2016, 15:23 GMT
"My foundation financially supported some projects for the protection of tigers. Putin and I talked about the protection of these magnificent animals, not about politics," said DiCaprio, who also told Die Welt about his interest in Russian history.
"Lenin would also be an interesting role. I would also like to play Rasputin."
"I think there should be more films about Russian history, because Russia has so many stories that have an almost Shakespearean quality to them. That is immensely fascinating for an actor."