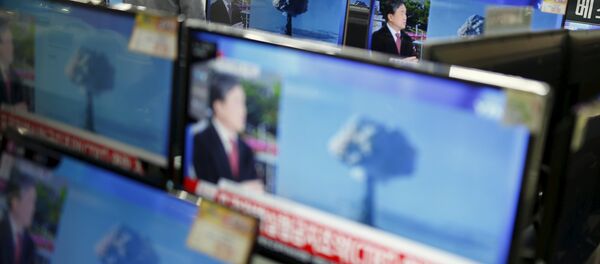 13 January 2016, 04:04 GMT
TOKYO (Sputnik) — Japan's Prime Minister Shinzo Abe said that the international community needs "constructive involvement" of Russia in the most significant international issues in order to solve them.
"There are mounting questions the world is facing, such as Syria, the tension between Iran and Saudi Arabia, and the Islamic State [militant group, prohibited in many countries, including the United States and Russia]. These are issues that have to be resolved by the international community. In order to do that, we need the constructive involvement of Russia," Abe said in an interview with The Nikkei and The Financial Times newspapers on Sunday.
He added that though 70 years had passed since the end of the Second World War, Moscow and Tokyo had still not signed a peace treaty. According to Abe, he would like to have tenacious, persistent negotiations with Russian President Vladimir Putin to solve territorial issues and to conclude the peace treaty.
Japan and Russia never signed a permanent peace treaty after World War II due to a disagreement over the Kuril Islands in the Sea of Okhotsk. All of the Kurils have been administered by the Soviet Union and later Russia since the end of the war, however the Japanese government still lays claim to the islands.